Moving Company, Local Movers, Long Distance Movers, Commercial Mover, and Cheap Movers In Atlanta, Marietta, Sandy Springs, Brookhaven, Buckhead, Smyrna, GA, & Throughout Georgia, Texas, Florida, & the Surrounding Areas
"Perfect Moves"

"Estate Property Movers helped move my client at the last min on short notice when the previous moving company failed to show up. They were fast, efficient and careful with the entire move. Will highly recommend them to anyone."

"I would most definitely recommend Estate Property Movers!!! Their prices are great and their service is even better! If you or anyone you know are looking for trustworthy movers, give them a call! You will not be disappointed!!"

"Ty and his team was absolutely amazing!! I called Ty at the last min for help with an immediate move and hours later Ty and his team was there to help me. The move was quick and smooth and the great quote I was given made me even happier because ...

"I wish to express my complete satisfaction with Estate Property Movers for my engagement with them in Atlanta in late March 2021. We were clearing a 1650 square foot office to storage. Our move included several very heavy items including a large safe. With fairly short notice and many conditions ...

"I called around getting quotes for last minute moving service and was able to speak to Ty. From the initial phone call, the professionalism that he provided was unmatched to anyone I've ever spoken with. He was very personable and eager to accommodate my needs despite it being a busy ...

"I hired this company for my cross country move from Atlanta to Arizona. They packed my things and loaded up my U-haul. The movers were fast, friendly and professional. I'm confident all my things will reach their destination safely. The owner of the business was there working alongside his people ...

"My previous moving company I booked didn't show up and I had just purchased a home and wanted to move out of storage ASAP and get my new home settled. Estate Property movers got me on the schedule the very next day and did an amazing job! It was storming ...

"I called Estate Property Movers with a very last minute moving and storage request and worked directly with the owner. They were able to accommodate me and made the entire process so easy. Unfortunately they had a driver call out the morning of our move back in date but they ...

"Thank you to Estate Property Movers for a flawless move. You helped us out so much. The movers were professional, organized, and kind. We really enjoyed your help and good company. I definitely recommend Estate Property Movers."

"Although, they arrived extremely late, the owner made sure the move when as smooth as possible. Firstly, he was very open about the estimated time of arrival and why they were running late. Secondly, he made it up to us by offering a discount and increasing the amount ...

"Estate Property Movers did a great job with my complex move! I needed my stuff put in storage in between the two locations for about 3 weeks and they made it so easy. All I had to do is have them pick it up, and then call whenever I wanted ...

"The owner was super professional and a packing genius I might add. The team was on time and ready to work. They moved swiftly and with care. They showed they were really hard working individuals who took pride in their work. I will definitely be using them again once my ...

"The owner was very professional and made sure his team used delicate care with my items. They got a scratch on my wall and when he noticed it, he didn't turn a blind eye. He showed me and made plans to get it fixed. I appreciate the courtesy given and ...

"First off this is a black owned business so I'm super happy to support! Very organized, came the same day for me ! The truck is nice & they have all equipment needed for a smooth move. They had about 4 movers so the process went really well. They have ...

"They were awesome and literally rolled out the red carpet in the house so they wouldn't track in dirt while moving our items to the moving truck. They moved quick and precise like a well oiled machine. I strongly recommend their service. Awesome job guys. I ...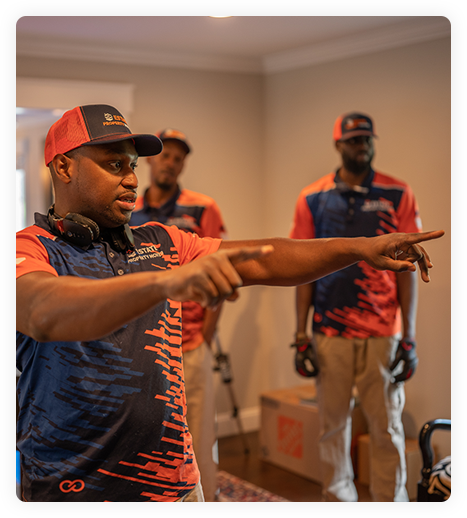 Lighten Your Load With Atlanta's
Best Stress-Free Moving Services
No matter how far you're moving, whether it's in-town Atlanta or across the country, you can count on us. We offer a cost-effective, friendly, and professional moving experience.
We know moving isn't easy, and the packing, loading, unloading, and all other parts of moving are not what you are looking forward to in your new move. Let us take the hassle off your hands by transporting your items with care as if they were our own.
---
Trusted and professional
Fair prices
Residential and commercial
Upfront pricing
Heavy lifting and safe mover
---
Local and long-distance
Top referrals and reviews
In business since 2005
Long and short-term storage
White glove and packing available
Estate Property Movers is proud
to be Atlanta's Best Moving Company:






ESTATE PROPERTY MOVING SERVICES
Residential and Local Movers in Atlanta
Are you looking to move within the Atlanta area? Houston area? Or beyond?
Are you tired of asking your friends to help and coming up short-handed? What if you had a guaranteed reservation with professional and affordable movers in Atlanta? Since 2005 we have helped residents move throughout Atlanta, Marietta, Sandy Springs, Brookhaven, Buckhead, Smyrna, GA, Houston, Sugar Land, Pearland, Katy, Aldine, Spring, TX, and throughout Georgia, Texas, Florida, and the US. We have had customers tell their friends, family, and neighbors about us as well as call us for their next move. That's because when they are looking for cheap movers in Atlanta, they know they can contact us for honest pricing with excellent service.
LOCAL MOVERS
Interstate / Long Distance
Moving out of state is hard enough.
From saying your goodbyes to family and friends to setting up your new life in a new state, there's a lot to do in a little time! The last burden you want to deal with is finding a local Atlanta mover for out-of-state moving. When people mention one of the hardest parts of interstate moving, they say it's finding affordable long-distance movers in Atlanta, GA, TX, FL, or anywhere in the US. Estate Property Movers is ready to help! Not only are we affordable, but we also have honest estimates, our own trucks, handle your belongings with care, and storage options available. No more large corporations that charge high prices and then consolidate with other movers. With us, it's one and done!
LONG DISTANCE MOVERS
Commercial Mover
Need a commercial mover in Atlanta?
At Estate Property Movers, we have been helping large and small businesses with their relocation and commercial moving needs since 2005. Whether you are looking to move to a new location or need a backup mover in Atlanta, we are ready to help. We're proud to help out our fellow businesses with all their commercial moving needs.
COMMERCIAL MOVERS
MOVE SAFELY WITH US
Once we know the size of the move, the distance, the services you need, along with anything else you feel is important, we will be able to give you our free and honest estimate.
Office Mover
Moving to a larger office?
Another location? We got you.
We can help pack up everything and then move it all to your new location quickly and securely with as little disruption as possible. Office furniture, electronics, file storage, inventory – we've done it all. Call us so we can work out the plan for your office moving in Atlanta, GA, Houston, TX, Miami, FL, or throughout the US.
OFFICE MOVERS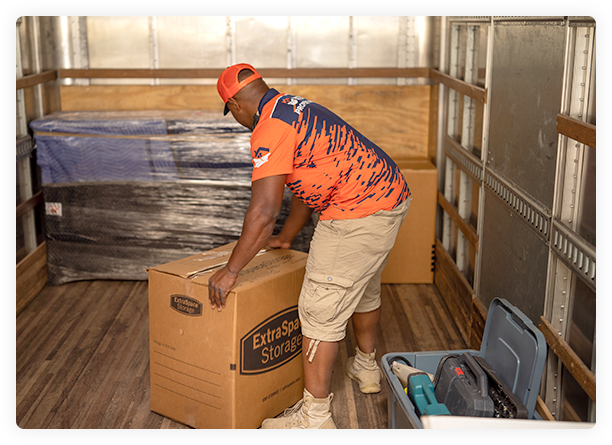 Full-Service White Glove Moving
When you're very busy, you want to alleviate as much of the moving burden as possible, and if you don't have the manpower, or you are just "over it," give Estate Property Movers a call. We have the full-service white glove moving in Atlanta that will take care of everything you need – planning, packing, and unloading. We can even help you with short-term and long-term storage needs.
WHITE GLOVE SERVICE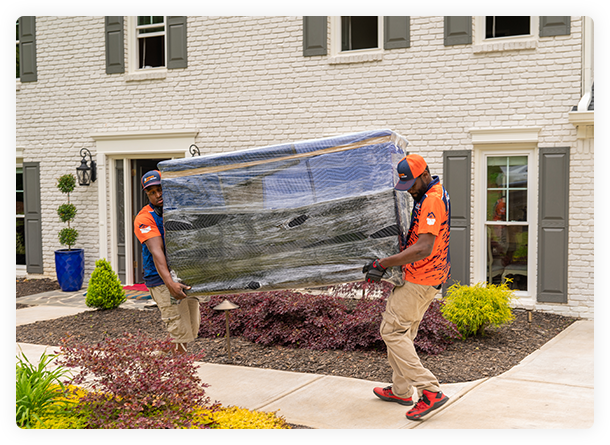 Safe Mover
Our customers have our assurance that we will handle their items with the care we would expect with our belongings. This includes the careful and safe handling of items, including gun safes, fire safes, and other safes. We have almost 20 years of experience with the care of moving items both complicated and heavy. As safe movers in Atlanta, we know our job is to safely move our customers' possessions, including safes and other heavy and sensitive items such as pianos, pool tables, and more. Let Estate Property Movers handle your safe moving in Atlanta, GA, Houston, TX, Miami, FL, and the surrounding areas.
SAFE MOVERS
Helping those in Need in our Community
We are also involved in Charity Water to help solve the water crisis. Charity Water has funding clean water for over 12.6 million people and 100% of donated money goes directly to fund water projects so we know our donation is really making a difference. Access to clean water gives communities education, income, and health, especially for women and children.
GET INVOLVED