Safe Moving Services, Safe Movers in Brookhaven, Sandy Springs, Smyrna, Marietta, Buckhead, Atlanta, GA, and Throughout Georgia, Texas, Florida, and the Surrounding Areas
We get the job done efficiently, effectively, and affordably.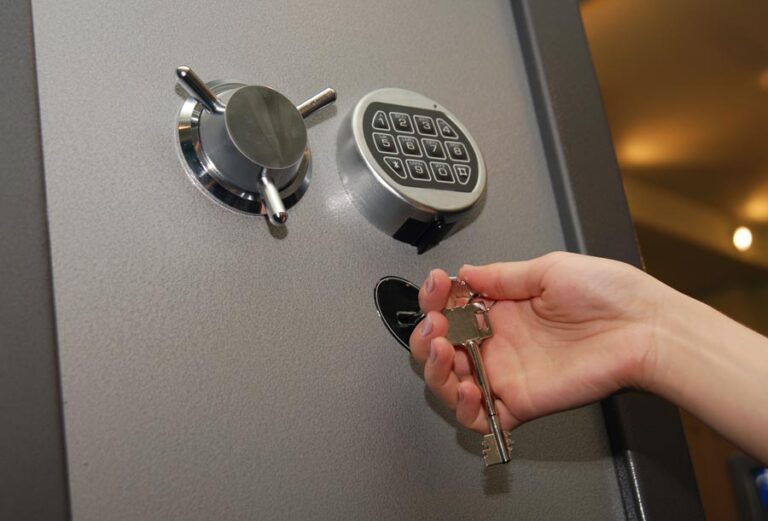 When you're relocating the risks of breaking or misplacing your belongings are high. With so many items to deal with, you just don't have the time to worry about each box coming in and out. While moving can be overwhelming, it's our job to alleviate the burden with reliable and professional moving services. That includes moving gun safes, fire safes, and other safes. With a reputation for excellence, our residential and commercial safe movers have ample experience in relocation, and handling all items of your home and/or business with the utmost care.
Safe Movers in Brookhaven, Sandy Spring, Smyrna, Marietta, Buckhead, and Atlanta, GA
Not all moving companies are equipped or experienced in safe moving. Serving Sandy Springs, Atlanta, Brookhaven, Buckhead, Marietta, Smyrna, GA, and the surrounding areas, we are proud to provide you with full-service, white-glove safe moving that gets the job done efficiently, effectively, and affordably. We have experience moving a variety of large items, including:
Pianos
Gun Safes
Pool Tables
And More!
Safe Moving Company
Not all moving companies are the same. If you're looking for a safe moving company in Atlanta, Marietta, Buckhead, Brookhaven, Sandy Springs, Smyrna, GA, or the surrounding areas then you're in the right place. Our attention to detail and reputation for quality service proceeds us as the best moving company in the area.
Not only do we provide cheap movers for interstate and out-of-state moves, we do our part to give back to the community by partnering with the Move For Hunger organization. Understanding that changing the world starts with one person at a time, it's our goal to begin a chain reaction of kindness and compassion that shines through in our moving services. For cheap movers that you can rely on, contact us today!
770-765-1304
Safe Movers and Local Movers
At Estate Property Movers, LLC, all of our services are designed to help make your transition as smooth and effortless as possible. By handling all the moving pieces of your sale, our safe movers provide you with trusted services at unmatched rates.
Residential Local Movers & Long Distance Moving – Not only do we offer local moving services to residents in Atlanta, Sandy Springs, Buckhead, and surrounding areas, we help you with cross-country relocation.
Full-Service White-Glove – If you're not keen on moving, or you don't have the time and manpower, we can offer you full-service white-glove moving that includes all aspects of unloading and unpacking. From commercial to residential moving, our local movers get the job done quickly and efficiently.
Commercial Movers – At Estate Property Movers of Atlanta, we understand the burden of relocating your business, which is why our local movers are delighted to help you with organizing, packing, transporting, and unpacking your business. From next door, to across town, we ensure that your items are delivered with care.
Storage – We provide storage services to businesses and residents in the Atlanta, Marietta, Brookhaven area. Whether you're looking to store away your belongings for short time periods, or the long-term, we provide you with a professional storage center to keep your items safe and secure.