Local Movers, Long-Distance Movers, Storage Moving, and Cheap Movers in Aldine, TX
Finding the right moving company in Aldine, TX can be a challenge. You need cheap movers, but you don't want cheap service–and you don't have to settle for it either! At Estate Property Movers, LLC we provide the most affordable relocation services to Aldine, Texas. With local movers, long-distance movers, storage moving services, and more, we are a moving company that does it all.
Local Movers & Long-Distance Movers in Aldine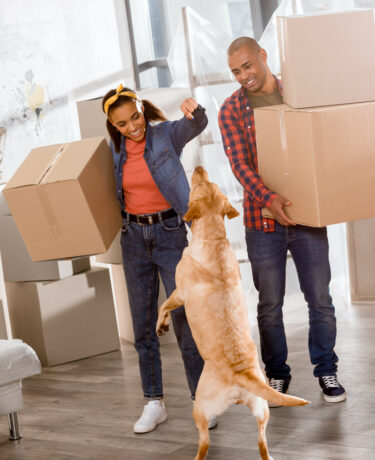 Our local movers and long-distance movers are here to assist you with your Aldine, TX relocation. Whether you're moving across the country or across town, we efficiently transport your belongings to your new home/building.
Local Movers – When you need cheap, local movers we are there for you. Specializing in both commercial and residential relocation, our local movers handle your personal items with care.
Long-Distance Movers – Our interstate movers have ample knowledge of state moving laws. With this knowledge, our interstate movers legally, efficiently, and professionally move your belongings across state borders.
Storage Moving Services in Aldine, Texas
Do you have items that you need to keep in storage? Our storage moving services provide you with the option to keep your valuables in storage for short-term and/or long-term time periods. Whether you need us to hold onto your important legal paperwork, furniture, or family heirlooms, we keep your belongings safe in our partially climate-controlled storage facilities.
Once you no longer require our storage services, we help with local or long-distance storage moving to get your belongings where they need to go. Get in touch with us today to learn more about our affordable storage and moving services.
Cheap Moving Company Serving Aldine, TX
As an unincorporated town in Harris County, Texas, Aldine is a friendly community located off of Hardy Toll Road. A town near Houston's George Bush Intercontinental Airport, Aldine has plenty of passersby but a small population of just 15K residents that call Aldine home. As a welcoming community with a rural feel, Aldine, TX is the ideal place to live and raise a family.
At Estate Property Movers, we are cheap movers in Aldine, TX. As a moving company that is dedicated to offering the highest quality service at the best rates possible, we handle all aspects of your commercial/residential move with care, ensuring your satisfaction every step of the way. Our cheap movers go above and beyond to ensure that you receive 5-star service at the most affordable rate. Whether you are in need of local movers, interstate movers, or long-distance movers within state borders we've got you covered.