Interstate Movers, Local Movers, and Storage Moving in Houston, TX
When you need cheap movers in Houston, TX we are here for you. As a moving company serving Houston, TX and the surrounding areas for over 20 years, we have a reputation for excellence when it comes to efficient and professional relocation. With a team of local movers and interstate movers in our corner, we are prepared to take on any relocation job no matter how near or far.
Interstate Movers in Houston, Texas
Looking for cheap movers to help with your long-distance relocation? At Estate Property Movers, LLC we are the preferred moving company for long-distance movers. With professional long-distance movers that assist with intrastate moving and interstate movers that help you settle into your new out-of-state location; we are here to meet all of your needs. As white-glove movers, our long-distance movers handle all aspects of your Houston move. From planning, packing, unpacking, and follow-up we are dedicated to making your next move your best move!
Local Movers in Houston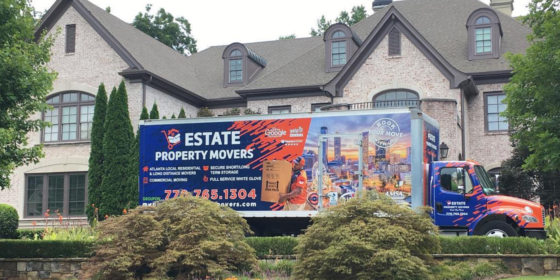 We don't just help interstate movers; we help local movers in Houston get settled in their new location. Our local movers have experience handling both commercial and residential relation in Houston:
Residential Relocation – Our local movers are here to make the process of moving your home hassle-free. Equipped with the proper tools and skills needed to move your belongings successfully, we treat your belongings with the utmost care.
Commercial Relocation – We are a moving company that offers cheap movers for commercial relocation. Understanding that your business is your livelihood, our local movers efficiently relocate your business/office, so you can get back to business ASAP.
Storage Moving in Houston, TX
As one of the most populous cities in the USA, Houston, Texas is a lively urban paradise known for the prominent industries that occupy it. From Toyota Center, Phillips 66, Sysco, and more, residents lack no options in work, making Houston the ideal place for young professionals. Houston, Texas is also a great place to raise a family with both urban and suburban living options–it's no wonder why the Space City continues to grow in population each year.
At Estate Property Movers, LLC we offer a range of services, including storage moving to Houston, TX and the surrounding areas. Whether you have relocated your home/business locally or across state borders, our storage moving services ensure that your belongings are properly cared for in climate controlled facilities. With options in both long-term and short-term storage, we accommodate your needs and help you get your belongings out of storage when the time is right. Contact us today to learn more about our storage moving services in Houston!