Interstate Mover and Long Distance Movers In Atlanta, Sandy Springs, Buckhead, Smyrna, Brookhaven, Marietta, GA, and Throughout Georgia, Texas, Florida, and the Surrounding Areas
From commercial to residential, our interstate movers handle your property with the utmost attention to detail and care.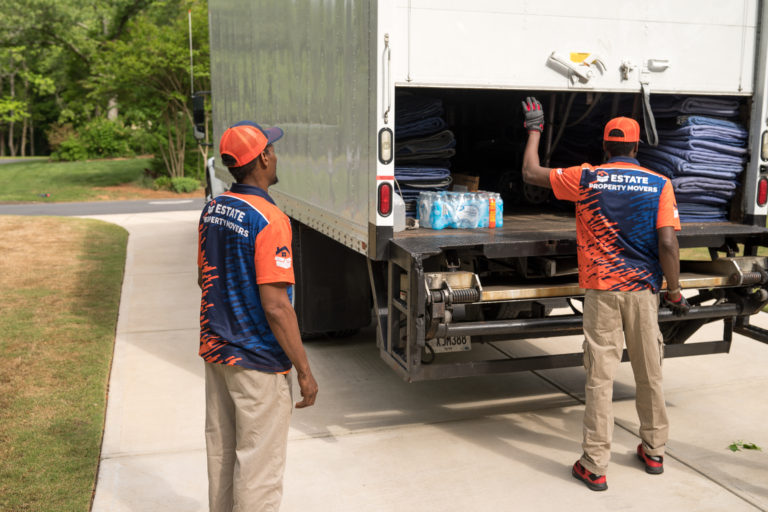 It's no secret that moving isn't a fun task. But instead of calling up your friends and asking for favors, why not try a professional moving company? Unlike your buddies, we're experienced movers that won't duck out at the last minute. Serving Sandy Springs, Brookhaven, Smyrna, Buckhead, Atlanta, Marietta, GA, Houston Spring, Aldine, TX, Miami, FL, and the surrounding areas, our cheap movers are priced right and skilled in interstate and long distance moving services.
As a moving company completely dedicated to your needs, we are proud to handle all aspects of your move to make the process hassle-free for you and your family. From interstate movers to long distance movers that travel out-of-state, we provide you with the highest quality of service and care. Our moving services include:
Full-Service White-Glove Moving – We plan all aspects of your move to alleviate the burden of relocation. From planning, packing, and unloading, we are a full-service moving company.
Storage Services – Our storage facilities are partially climate controlled and can keep your belongings secure until they're ready to be relocated. With long-term and short-term storage options, we secure your property in our safe facilities for as long as required.
Long Distance Movers for Out-of-State Moving
Moving out of state can be a big chore! From saying your goodbyes to family and friends to setting up your new life in a new state, there's a lot to do in a little time! The last thing that you should have to worry about is packing up your belongings.
At Estate Property Movers, a local Atlanta-based company, with locations also in Houston, Dallas, Austin, TX, and Miami, FL, we handle all aspects of your out-of-state move. With our hassle-free and efficient long distance movers in your corner, we make your transition smooth and ensure that all of your belongings are transported safely and carefully. Unlike other long distance movers in the area, we truly care about your belongings and move every box with caution. For professional and cheap movers you can trust, give us a call today!
770-765-1304
Interstate Mover and Moving Company
Packing up your life and moving, even just down the block, is often a hassle, and planning an interstate move only adds more things to consider. As your family grows and you accumulate more belongings, moving those belongings to a new location can be a taxing and undesirable task. Our interstate movers help you pack, transport, and unpack your belongings for efficient and convenient relocation, anywhere in the country!
From commercial to residential, our interstate movers handle your property with the utmost attention to detail and care. Serving Atlanta, Brookhaven, Buckhead, Marietta, Sandy Springs, Smyrna, GA, Sugar Land, Pearland, Houston, TX, the surrounding areas, and throughout the US, with affordable interstate mover services, we're an affordable moving company that's focused on your needs first. Get in touch with Estate Property Movers today to chat with a professional interstate mover about your upcoming move!