5 Advantages of Hiring Cheap Movers for Your Relocation
If you are looking for efficient yet cheap movers in Atlanta, Brookhaven, Sandy Springs, Marietta, Smyrna, GA, Fulton County, then Estate Property Movers, LLC is the name to trust. Hiring professional movers and packers can provide numerous advantages when it comes to relocating. Here are five key benefits of hiring them: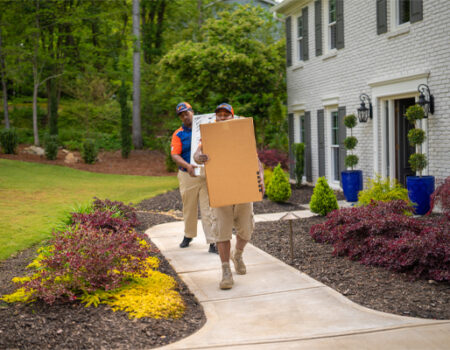 Expertise and Experience: Professional movers and packers have extensive experience in handling relocations. They are skilled in efficiently packing, loading, and unloading your belongings, ensuring their safety and minimizing the risk of damage. They know how to handle fragile items, navigate narrow hallways or staircases, and optimize space in the moving truck. Their expertise can save you time and reduce the stress associated with moving.

Efficient and Time-Saving: Packing up an entire household can be a time-consuming task. Movers and packers have the necessary resources, equipment, and a team of trained professionals who can efficiently pack and load your belongings. They can complete the packing process much faster than if you were to do it yourself, allowing you to focus on other essential aspects of your move.

Protection for Your Belongings: Professional moving companies often offer insurance coverage for your belongings during the moving process. This means that in the event of any accidental damage or loss, you can claim compensation for the value of your items. Movers and packers also use high-quality packing materials and techniques to safeguard your possessions, minimizing the risk of breakage or other damage.

Convenience and Stress Reduction: Moving can be an overwhelming experience, and the physical and mental stress it entails can be significant. Hiring movers and packers relieves you of the burden of heavy lifting, packing, and organizing. They take care of the logistics, allowing you to focus on other aspects of your move, such as settling into your new home or handling administrative tasks. The convenience they provide can significantly reduce your stress levels.

Cost-Effective in the Long Run: While it may seem more cost-effective to handle the move yourself, professional movers and packers can actually save you money in the long run. They bring their own packing materials, equipment, and vehicles, eliminating the need for you to purchase or rent them. Moreover, their expertise helps prevent damage to your belongings, reducing the risk of expensive repairs or replacements. Additionally, their efficient handling of the move can minimize the time spent on the process, allowing you to quickly settle into your new space and resume your daily routine.
Overall, hiring movers and packers offers numerous advantages in terms of expertise, efficiency, protection, convenience, and long-term cost savings, making your relocation experience smoother and more enjoyable. Please call us without any delay.