You've been looking for just the right spot in Aventura, Brickell, Coral Gables, Homestead, Kendall, Miami, and the surrounding areas to move your business, and you've finally found it. It gives you the room you need to continue growing your business, but first, you need a commercial mover to get you to your new location. That's where Estate Property Movers can bring their expertise and efficiency to help move your business in a flash so that you have minimum downtime. Call them today to have them bring their team to move your business.
Why Commercial Moves Are More Challenging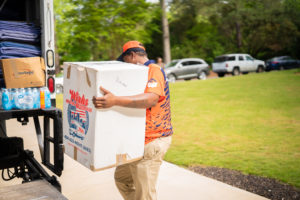 If you have ever used a mover to help you move from one home to another, you are familiar with how a residential move works. But a commercial move has a few more moving parts to keep in mind that don't affect a residential move. Perhaps the most important challenge is that when moving a business, time is extremely important. In order to move, a business needs to shut down its operations before things can be moved. Then, they want to have everything moved as quickly as possible in order to restart their business operations again. Sometimes a business can get their move done over a weekend when they don't normally operate. But other businesses need to plan to be closed and to let their customers know that they will be closed for a period of time during the move.
Businesses also have a large number of electronics that get used by the business daily. These can include multiple computers and laptops, printers, plotters, and flat-screen televisions along with the other furniture including chairs, desks, bookcases, lights, and a host of other equipment. Along with all of the equipment, there is sensitive information such as tax records, human resources files, and other proprietary information that needs to be kept confidential and secured at all times.
Corporate Moves Important
Businesses also invest in moving services for some of their key people. Rather than move a business to the person, they will pay to move the person to where the business is. This happens often for high-level people, and Estate Property Movers can handle bringing your key people to your business in Aventura, Brickell, Coral Gables, Homestead, Kendall, Miami, or surrounding areas. They will treat your employee as one of our family members taking care of their property and personal belongings with care and respect.