Full-Service Movers in Cumming, GA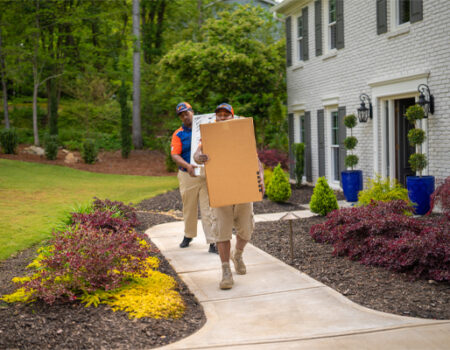 Moving to a new home or city is often an exciting experience. However, packing your things and transporting them to your new residence or commercial property without a professional moving company is often easier said than done. Fortunately, our full-service movers at Estate Property Movers make the process easier than ever by handling the entire process from start to finish.
Estate Property Movers is Cumming, GA's number-one choice for full-service movers and professional moving services. Whether you need commercial movers or residential movers in Cumming, we have you covered.
Commercial and Residential Mover in Cumming
Moving requires more than a few boxes and organization skills. It's often very taxing and requires specific tools and moving techniques to perform correctly. At Estate Property Movers, our full-service movers have extensive experience moving Cumming residents into their new homes or commercial properties and will protect and transport your goods using the best methods in the industry.
We will help you pack up your belongings, move them into the truck, and transport them to your new property while taking several measures to prevent damage along the way. Our luxury movers and white glove movers always treat your belongings like their own and go above and beyond to ensure your satisfaction with every assignment.
Interstate and Local Movers in Cumming, Georgia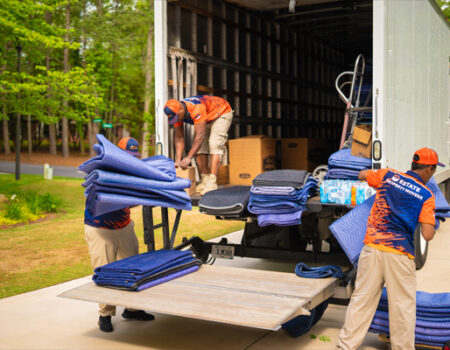 From interstate movers to local movers, contact Estate Property Movers for unmatched moving services in Cumming, GA. Our team will help you move into your new home or business swiftly without sacrificing quality while providing superior customer service every step of the way. If you need an experienced moving company in Cumming, GA, that always prioritizes your needs, we've got you covered.
Give Estate Property Movers a call or fill out our online form and see what we can do for you today!
Cumming, GA, is a marvelous town with a rich history dating back to the early 1800s. During the 1830s and 40s, Cumming had a thriving gold mining community and built the town around the industry. The California gold rush severely stifled the industry, creating an economic depression in 1849. However, Cumming recovered and quickly grew into the town we know and love today.
Our full-service movers at Estate Property Movers are happy to serve our terrific Cumming community and hope you select us for all your moving needs. Contact us today to start your moving journey.