Full-Service Movers, Luxury Movers, and White Glove Movers in Acworth, GA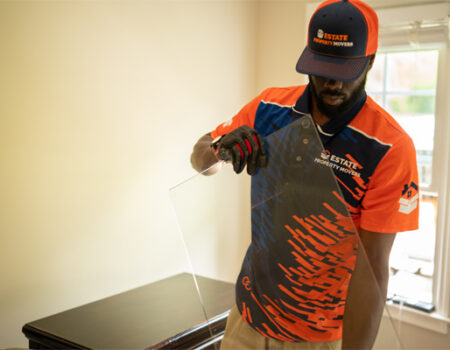 Estate Property Movers offers world-class, full-service moving in Acworth, GA. Our full-service movers help make the moving experience as hassle-free as possible. We treat our customers like family and have proudly served the Acrowth community since 2005.
As a licensed and insured moving company, we prioritize safely handling our client's belongings. Our team undergoes comprehensive training to provide high-quality moving services. When you choose Estate Property Movers, you choose integrity, passion, and expertise.
Residential Mover For Local and Long Distance Moves in Acworth, Georgia
Look no further if you've been struggling to find a reliable local moving company in Acworth, GA. Estate Property Movers call Acworth home and understand the needs of our local community while also providing long distance moving services. Besides offering dynamite moving services, Estate Property Movers also regularly contributes to the Charity Water organization, which has provided clean drinking water to over 12 million people.
Organizing, packing, and transporting belongings from your home remains difficult without professional help. Our full-service moving company includes the following services:
Loading and unloading
Packing and unpacking
Wrapping services
Insured moving trucks
Interstate transportation
Packing materials
White glove movers take care of everything during the moving process. No matter how big or small the moving project, our seasoned team rises to the occasion.
White Glove Movers For Corporate and Commercial Moves in Acworth, Georgia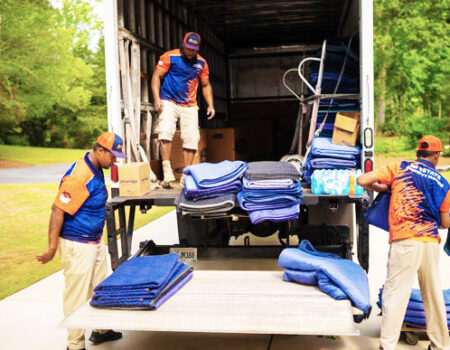 Moving computer systems, furniture, office equipment, and fixtures from businesses requires planning and attention to detail. We aim to minimize business interruptions for our clients by completing moves safely, efficiently, and completely.
Other substandard moving companies strive to complete moving projects quickly to maximize profits. Estate Property Movers believes in quality over quantity. Our professional movers train tirelessly to provide outstanding moving services at an affordable price.
Local Movers in Acworth, GA
Acworth, GA, is a brief 30-minute drive north of Atlanta. The annual Acworth Egg Hunt draws huge crowds every year, while the abundant park space in Acworth provides the perfect space for outdoor enthusiasts. Visit Acworth, GA, to experience the beauty of Lake Allatoona and a thriving historical, arts, and cultural community.
Estate Property Movers is here for all your full-service moving needs. We collaborate with our clients to provide unmatched moving services for residential and commercial moving projects. Contact us today to speak with our fabulous staff and unburden yourself from the woes and worries of moving.