Local Movers, Home Movers, and Long Distance Movers in Alpharetta, GA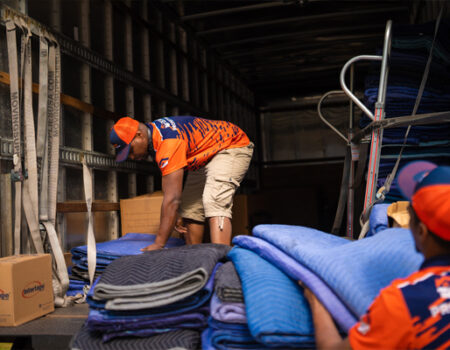 If you're planning a move in the near future, the prospect of packing and transporting your belongings may be daunting. However, by working with experienced home movers in Alpharetta, GA, you can alleviate the stress of moving and focus on the comfort of you and your family.
At Estate Property Movers, our team of residential movers can efficiently and affordably provide packing and transportation services to make your next move a breeze.
Read on to learn more about how we can simplify your local moving experience, or contact us now to receive a free estimate.
Moving Company and Residential Movers Serving Alpharetta, Georia
Working with residential movers is an excellent way to reduce the burden of household moving and minimize the risk of injury or property damage. The team of expert home movers at Estate Property Movers can ensure all of your belongings arrive at your new home in pristine condition and can also assist with packing and unpacking.
Our team can handle the entire process from planning to moving day, so don't hesitate to reach out to Estate Property Movers whenever you need help moving in Alpharetta, GA.
Specialty Movers: Piano Mover and Gun Safe Movers in Alpharetta, Georgia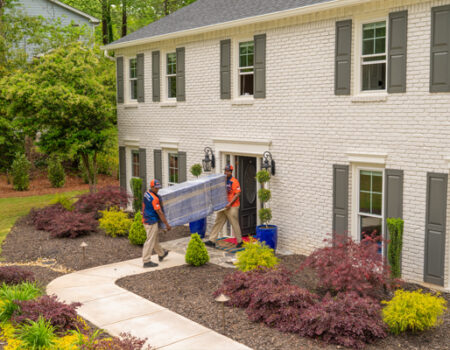 Another benefit of working with professional home movers is the peace of mind that comes from knowing your sensitive belongings are in expert hands. Our residential movers take extreme care with all of our client's belongings and understand how to transport valuable or fragile items safely and efficiently.
So anytime you need piano movers or gun-safe movers in Alpharetta, GA, you can always turn to Estate Property Movers.
Nationwide Movers Short Distance Movers and Interstate Mover for Alpharetta, GA, Residents
Formerly known as the town of Milton, Alpharetta is a scenic residential area of over 60,000 people. Part of the greater Atlanta area, Alpharetta is an ideal destination for those trying to escape the big city without venturing too far from familiar territory. If you're planning on moving into or out of Alpharetta, GA, the team at Estate Property Movers is here to help.
Our local movers can help you with your move, whether you're going across the country or just across town. We can help with every step of long-distance and local moving, from packing to unloading the moving trucks at your destination. To hire home movers in Alpharetta, GA, today, contact Estate Property Movers to receive an estimate and discuss your needs.