Commercial Mover in Atlanta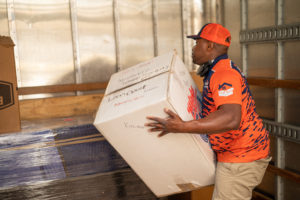 We know you need as little pause in your business as possible. And one of the most significant business disruptions can be when you have to move your commercial location or office – stop business activities, pack everything, move to the new location, unpack, resume business. That's where a skilled office mover in Atlanta can step in and expedite the process for you.
Factor in all the variables – moving heavy items, reconnecting all the services and electronics, getting the new layout correct, and more. The more you think about it, the more starts to add up, and you worry whether or not it can be done in a feasible time.
It can, and we're going to tell how you how.
First, you're going to call Property Estate Movers to get started on your commercial move in Atlanta. We'll give you our most accurate estimate right over the phone.
Next, we'll create the schedule of what needs to move and when. If you got items, files, the inventory you hardly use, great, let's get a plan for those. And, then we'll lock down the schedule for the items used every day – office furniture, copiers, printers, servers.
Then we'll carefully wrap everything and transport it to the new location.
Finally, you give us the layout for the new location, and we'll make sure everything goes in the right spot.
We understand how important it is to keep business running with the tiniest pause possible. Our expert, professional team will keep to a strict schedule while providing the best commercial moving experience in Atlanta.
Affordable Commercial Movers in Atlanta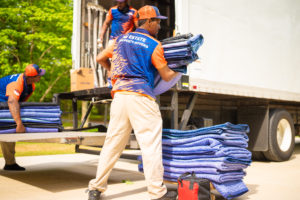 We know you're trying to stick to a budget. That's why we are proud to tell our commercial customers that we are one of the cheapest and most reputable commercial movers in Atlanta. We're fast but still careful with your office belongings. You're already spending enough on a new lease, new services, new esthetics, and more. You don't need to be spending any more than you need to on an office mover in Atlanta.
And when it comes to handling your items with care for relocation, count on Estate Property Movers to help with your relocation services in Atlanta. Your company needs professional relocation services that reflect the goodwill and quality of care you give your employees. That's what Estate Property Movers is about – quality commercial moving services in Atlanta that are also affordable.
Affordable Office Mover in Atlanta: Coming in or Going out!
The phrase "location, location, location" is well known for a reason, and Atlanta offers a multitude of key locations for all types of businesses. Choosing where to live might be the most significant decision you have to make when relocating your business in Atlanta. "Inside the perimeter" provides more of a diverse, urban lifestyle with top dining, entertainment, and more. Inside the perimeter area cities include the neighborhoods Buckhead, Midtown, Decatur, Old Fourth Ward, and Brookhaven, GA. If you are currently located in Atlanta, but relocating your business to another city or another state, we also offer long distance moving services in Atlanta.