Home Movers in Atlanta, GA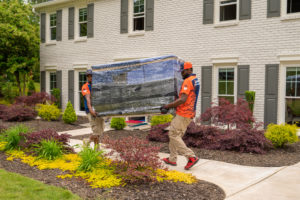 Are you looking for reliable home movers in Atlanta, GA? Relocation is becoming an inevitable part of modern life, but it does not need to be a stressful undertaking if you find the right moving team. Why not call Estate Property Movers for a top-notch team of professional homer movers in Atlanta, GA, and the surrounding areas?
As a Certified ProMover with the American Moving & Storage Association (AMSA), Estate Property Movers provides trustworthy residential moving services for:
Apartment and house moves
Hourly moves
Full-service moves
Last-minute moves
Military PCS moves
Short or long-distance moves
Specialty moves (including manufactured home moves)
Storage
We are ready to help you manage the complex logistics of relocating to your new home, wherever you find yourself going on the next adventure. Our local movers are a great choice for a stress-free moving experience because of our extensive experience and our amazing organization skills. If you need reliable yet affordable local and long-distance moving experts, call us for information more about our hassle-free home moves in Atlanta, GA.
Local and Long-Distance Home Movers in Atlanta
Our home movers offer commercial office moving services in and around Atlanta as well. Our team is happy to provide you with a free estimate, whether you need assistance with local moving or reliable long-distance movers. When you reach out to our home movers in Atlanta, GA, we guarantee superior-quality service that includes:
Supply of packing materials and boxes to facilitate your move
Packing and wrapping of belongings, including fragile items, disassembled furniture, and valuables
Loading and transporting, including short-term and long-term storage
Unloading, unpacking, and unwrapping belongings into the new location
Disposal services for unwanted items and packing materials
Let Estate Property Movers handle everything so that you won't have to worry about your belongings during packing, transit, and settling into your new home.
Residential Moving Services for Atlanta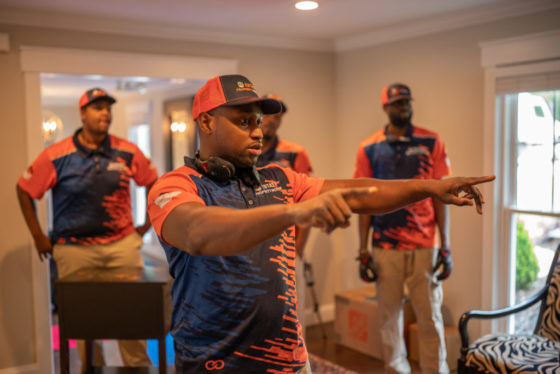 Estate Property Movers is proud to be a part of the Atlanta Business Community, and we have served residents moving to and from this great city for many years. Atlanta is the capital of Georgia, with a current population of over six million as the 38th largest urban population in the United States. It represents a key cultural and transportation hub in the Eastern United States, situated in the beautiful foothills of the Appalachian Mountains.
Atlanta features unique topography that includes dense tree coverage and rolling hills, but it also has a deeper beauty as a city rooted in the historic Civil Rights movement. Its modern-day appeal now includes its role as a fashion, banking, and education capital with many unique attractions, including the Centennial Olympic Park, Georgia Aquarium, Atlanta Botanical Garden, and World of Coca-Cola.
If you require reliable residential moving services, contact Estate Property Movers at 770-765-1304 today for affordable home movers in Atlanta, GA, and the surrounding areas.