Last-Minute Movers in Atlanta, GA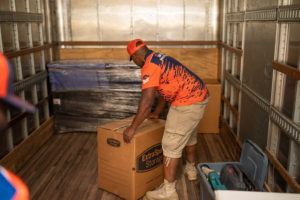 Are you in a hurry for last-minute movers in Atlanta, GA, or the surrounding areas? Estate Property Movers is an excellent choice when you need to relocate at short notice anywhere in Georgia. We are experienced last-minute movers providing same-day moving services in and around Atlanta and residential or commercial moves to suit any budget.
Whether you have a specific move date in mind or have had one sprung on you unexpectedly, Estate Property Movers are the last-minute movers you need in the region. We get a moving estimate to you as quickly as possible and offer the most affordable price to keep you moving forward.
Local Moving and Movers in Atlanta
As members of the American Moving and Storage Association, Estate Property Movers offers certified and licensed short and long-distance movers for all last-minute moves. Atlanta residents rely on us to move in a hurry, including:
Moving truck provision, with a fully stocked, spacious moving truck that can accommodate your belongings safely
Packing and unpacking assistance from our professional movers without the risk of damage or injury
Storage services from experienced last-minute movers who understand the convenience of short and long-term storage services when you are not ready to complete the move
We also offer 24-hour furniture delivery for those beautiful pieces you can't seem to get home. Ask us about our same-day delivery service from the store to your door; it's affordable, convenient, and available around the clock.
Moving Company for Atlanta, GA, Residents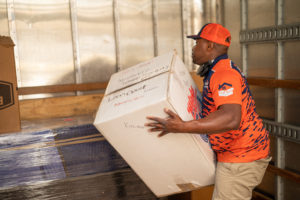 Atlanta is a major city in the Southeastern United States, and the historic town holds a rich history. The Civil Rights movement has shaped its story, now juxtaposed against a bustling modern metropolis and transportation hub. It is a vibrant city, confident in its identity, and quite different from its humble beginnings in 1837.
Atlanta was the terminus of the old Western and Atlantic railroad, which is how it got its name. Today, it has a growing population of over six million, and people move here daily. The Hartsfield-Jackson Atlanta International Airport has daily passenger flights to Europe, Asia, and South America, which also means it is easy to take advantage of our last-minute movers in Atlanta, GA, or the surrounding areas wherever you need to go.
Do you need to relocate at short notice? Contact Estate Property Movers at 770-765-1304 today for flexible, reliable, and affordable last-minute movers in Atlanta, GA.