Interstate Mover and Long Distance Movers in Atlanta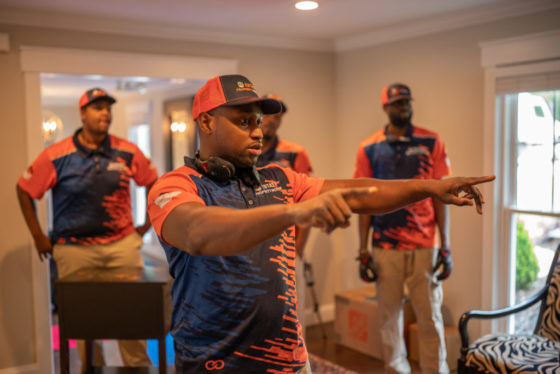 Long distance moving is not for the faint of heart, and neither is trying to find good long distance movers in Atlanta to help. This isn't a move you can simply ask your friends to help you with or spread out over a couple of weekends. Long distance moving from Atlanta involves meticulous planning – what items can you pack first and live without for a month? What needs to be packed last minute? How much can you fit in the car?
The last thing you need to worry about is your moving company. You've probably heard horror stories from people after long distance and interstate moves, some maybe even from people who hired nationally recognized names and paid a lot of money. Part of the problem is that many moving companies will transfer your belongings to a third-party mover. During this additional transition, your belongings can be damaged or lost.
Instead, go with one of the best interstate movers in Atlanta. No one can beat our service (and did we mention we're affordable and competitively prices too?). We treat your belongings as if they were our own and see them from point A to B ourselves, even handling storage if you need it.
Trust Atlanta's Best Long Distance Movers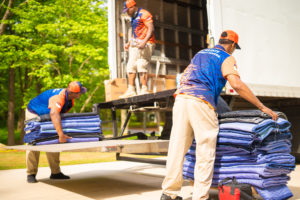 Moving out of state can be financially and emotionally overwhelming. You're ending your life in one place and starting all over in another. The last thing you need is one more hassle draining your wallet or taxing the little time you have left.
Estate Property Movers has two solutions to your problems:
Cheap, upfront estimates – we will give you our most accurate estimate over the phone. As long as you can tell us as much as possible, we can provide you an in-faith estimate. You'll find that not only are we one of the cheapest movers in Atlanta, but we are also one of the cheapest interstate movers in Atlanta.
White glove service – remove the hassle of packing and unpacking your belongings. How long will it take you to pack up an entire house? And how many other things are on your long-distance to-do list? When do you have time to go out and get all the boxes and packaging materials? Here is where Estate Property Movers takes all the hassle off your hands.
Give us a call today to put yourself at ease and cross one more thing off your long-distance moving checklist.
Affordable Interstate Mover in Atlanta
Sections of Atlanta are referred to as "outside" and "inside" the perimeter. "Outside the perimeter" has more of a suburban feel with large yards and top school districts. Cities in this area include Marietta, East Cobb, Roswell, Cumming, and Smyrna. However, outside the perimeter includes one of Atlanta's most significant drawbacks – the dreaded Atlanta commute. No matter where you choose to live, we know you'll love your neighborhood. And if you want a change, Estate Property Movers can help you find your new home.