Short-Distance Movers in Atlanta, GA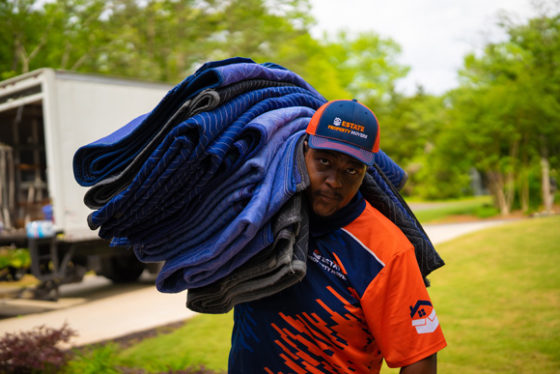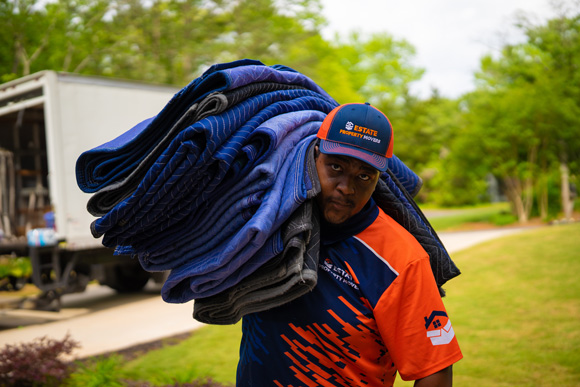 Why not make your next local move a stress-free one with our reliable short-distance movers in Atlanta, GA? The right support makes a huge difference when the physical and mental strain of sorting, boxing, and loading belongings seems overwhelming, even if you are only moving across town. The team at Estate Property Movers is a much friendlier option that can save time and hassle on your next short-distance relocation.
Professional short-distance movers like us streamline the moving experience. As a local mover that understands the needs of Atlanta's residents and business owners, Estate Property Movers offers a full-service package, including trucks, labor, and packing materials. If you are looking for cheap movers in Atlanta or the surrounding areas, get in touch with the professionals at Estate Property Movers for a free estimate.
Local Movers in Atlanta
It would be a mistake to view the locally based moving process as simpler than longer distances; these two experiences require very similar logistics, and planning goes a long way. A professional moving company like Estate Property Movers ensures you have a safe and accident-free move, even over short distances.
Our trained, licensed, and insured moving professionals handle heavy loads with ease, bringing all your precious possessions to the new destination without damages or loss. Estate Property Movers also offers valuable moving tips on how to protect your valuables, appliances, belongings, and specialty items. Inquire about the following services from our top-rated short-distance movers in Atlanta, GA:
Residential short-distance moves rely on us to take over the packing, transportation, and unloading of your belongings. Our professionalism and care ensure a safe transition into your new home.
Commercial short-distance moves help small and large businesses move their assets, stock, valuables, and important documents safely and efficiently so that they can continue to focus on their operational needs.
Why not contact our team for a free consultation on your next short or long-distance moving needs?
Residential Moving Company in Atlanta, GA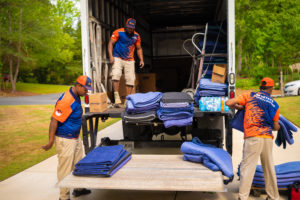 The Estate Property Movers team works closely with each client for a seamless and trouble-free move, including transparent moving estimates in Atlanta, the capital of Georgia, and the county seat of Fulton County. This bustling metropolis was founded in 1837 but now has an estimated population of six million people who run Georgia's burgeoning banking, education, fashion, and transport industries. Atlanta was first named Marthasville in honor of the governor's daughter, but the name soon changed to Atlanta (the female version of 'Atlantic') for the Western and Atlantic railroad.
Today, Atlanta is a hub, including its impressive Hartsfield-Jackson Atlanta International Airport. This is the world's busiest passenger flight airport, even servicing direct flights to South America, Europe, and Asia. Estate Property Movers is proud to be a part of this fascinating community, and we take our contribution seriously.
Do you need licensed and BBB A+-rated short-distance movers? Contact Estate Property Movers at 770-765-1304 today and connect with the most reliable short-distance movers in Atlanta, GA.