Moving Company in Brookhaven, GA
"Perfect Moves" – Estate Property Movers Brookhaven Moving Company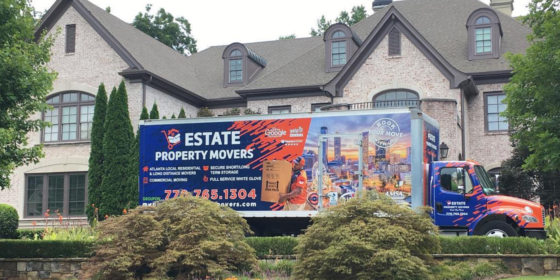 Moving may feel like a frustrating process if you try to accomplish it on your own. Fortunately, you can get professional help on your side with a moving company in Brookhaven, GA. Our team at Estate Property Movers handles:
Residential moves
Commercial moves
Long-distance moves
We provide relocation services at reasonable rates. While we are an Atlanta moving company, we are honored to provide services for individuals in surrounding areas, including Brookhaven, GA. You can expect professional assistance and sterling customer service when you turn to us to handle your move.
Allow us to get started by providing you with an estimate for the cost of your move. Speak to a member of our team easily by calling (770) 765-1304.
Local Movers in Brookhaven, GA
Full-Service, White-Glove Movers, Office Mover, and Residential Movers in Brookhaven
Working with local movers provides you with several benefits if you are considering relocating. Members of our team have access to all of our supplies and resources. We provide the materials you need to move, including:
Boxes
Packaging material
Blankets
We also provide a moving truck to safely deliver all of your possessions to your new home or business. You can rely on us to safely transport fragile items like pictures or dishware. We have close to 20 years of experience that we put to work when moving heavy items or electronics, including televisions and computers.
Stress-free moving is possible when you work with our moving company. We can set up a plan for your move, store your belongings during the move if necessary, and set up your belongings in your new place. We also get rid of any debris left behind by the moving process, including the disposal of cardboard boxes.
Long-Distance Movers in Brookhaven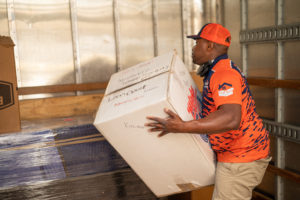 Are you interested in moving to another state or even across the country? Our long-distance movers at Estate Property Movers are standing by to help with major moves and shorter local trips.
While Brookhaven, GA, was only incorporated as a city in 2012, the area was settled in the early 1800s. As the largest city in Dekalb County, Brookhaven boasts diverse neighborhoods like Historic Brookhaven, with historic pre-war homes, and Peachtree Road, the city's commercial center. Brookhaven's 55,000 residents enjoy a variety of restaurants and shopping opportunities in the North Brookhaven neighborhood. Brookhaven offers outdoor activities like hiking, tennis, baseball, and soccer for the whole family at its seventeen lush parks, including Blackburn Park and Lynwood Park.
You can count on us to help you move to a new location in Brookhaven or to help you move further afield. Get the help you want from our moving company by contacting us at (770) 765-1304.
Estate Property Movers
3355 Lenox Road, Suite 1000, Atlanta, GA 30326
Brookhaven Moving Company serving Buckhead, GA, Atlanta, and throughout Fulton County.