Office Mover, Interstate Mover, Safe Movers, and Local Movers in Brookhaven, GA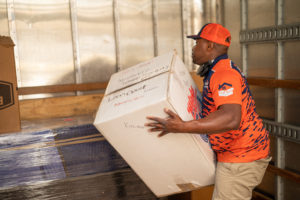 With an A+ rating from the BBB, we're the trusted moving company for Brookhaven. Providing you with cheap movers for your interstate or local move, it's our goal to alleviate the burdens of moving and help make your transition as comfortable as possible. Managing residential and commercial moves, we offer true, white-glove service for all your belongings. From office desks to bedroom sets, pool tables to pianos, we have the expertise and experience to properly transfer all of your items from one location to the next in or out of Brookhaven, GA.
Commercial Mover in Brookhaven
Whether you're headed down the road or across town, uprooting your office can be a taxing chore. If you're looking for professionally trained and experienced office movers then we've got you covered.
Our commercial movers are licensed, insured, and ready to help you with all your moving needs. By handling all of your office equipment with care, we ensure that no items or paperwork are lost, stolen, or broken.
Offering a range of moving services that include:
Everything you need to relocate an office space such as industrial equipment and professional transportation.
Storage in a highly secure space for your office furniture and belongings.
White-glove office movers that handle packaging, labeling, delivery, and unpacking of your office items.
Insured, experienced, and safe, we handle all your items with the utmost standard of care.
For commercial movers that you can trust, give us a call today! 770-765-1304
Long Distance and Local Movers in Brookhaven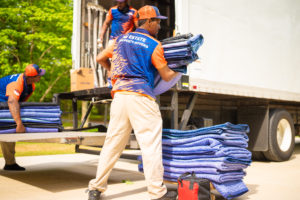 Both long distance moving and local moving require a lot of effort, work, and manpower. If you're tired of asking your friends to help you move and coming up shorthanded, then we can help you by providing with cheap yet high-quality professionals that are licensed and experienced.
Interstate Relocation – Our interstate and long distance movers, help you with your out-of-state moves by packing, transporting, and delivering your belongings. With a reputation for efficiency and professionalism, our movers make sure that your interstate migration is hassle-free.
Local Relocation – Our local movers help you with all aspects of your relocation in town around Brookhaven, GA, and the surrounding areas. Our local movers ensure a smooth transition into your new office and/or home.
Moving Company in Brookhaven, GA
As a moving company with ample experience, we lend you our knowledge and expertise at affordable rates for your Brookhaven home and/or business. We make relocation convenient and affordable, so you don't have to lift a finger! Do you have sensitive items that require special care or equipment to move? We are an experienced safe mover as well.
Brookhaven, GA
Seated in northeastern Atlanta, the Brookhaven suburbs give residents all the appeals of suburban living with urban conveniences nearby. Known as one of the best places to live in the state, Brookhaven truly is a haven for families and professionals looking to establish their life and a beautiful location. Whether you're hoping to move into or out of Brookhaven, we help you every step of the way.