Full-Service Movers, Interstate Movers, Local Movers, and Moving Company Serving Duluth, GA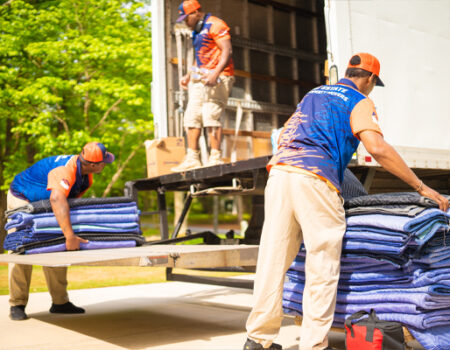 Are you planning to move to Duluth, GA? Estate Property Movers are the best full-service movers, luxury movers, white glove movers, and more in Duluth!
We offer complete moving services at affordable prices. Whether you're moving near or far, let us handle all your moving needs!
White Glove Movers for Local and Long Distance Residential Moves in Duluth, GA
What makes us the best moving company? We do everything, including residential, commercial, local, long-distance, luxury moves, and storage.
As Duluth's best full-service movers, luxury movers, white glove movers, and more, we're with you every step of the way for both local and long-distance moves. When you're looking for a a residential mover, you can trust us to help with the following:
We provide all the materials you need, from boxes to furniture covers and bubble wrap.
We pack, label, and transport all your belongings. We use the best packing methods to ensure your belongings arrive exactly as they left.
As commercial movers, we unpack and place all your belongings. We ask for your desired layout so we can put everything exactly where you want it.
We handle even the smallest details, which includes discarding all the packaging materials.
If you need to store your items overnight, we'll find a storage facility to suit your needs.
Luxury Movers for Commercial and Corporate Moves in Duluth, GA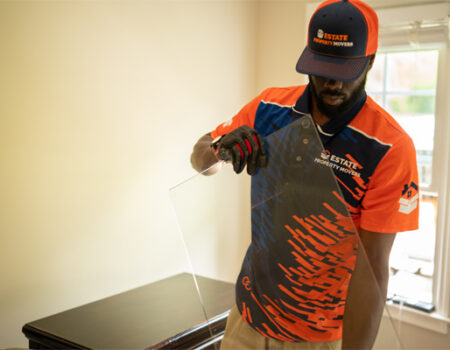 At Estate Property Movers, we know moving means downtime for your business. With such an active business district in Duluth, you'll want to return to business quickly.
We pride ourselves on helping with the following:
We'll move you fast so you're out of business for the shortest time possible.
We place your furniture where it belongs so your employees can start immediately.
We protect your electronics and sensitive information.
Moving in Duluth, GA
What makes Duluth in such high demand for full-service movers, luxury movers, white glove movers, and more? It's a quality location for both families and businesses!
With a thriving downtown district, the annual Fall Festival, and the Southeastern Railway Museum, Duluth attracts diverse tourism from all over the region. Located only 25 miles from downtown, Duluth offers amazing amenities with much more affordable living prices. Our higher-than-average median income means our residents feel secure and have money to spare.
What isn't to love about Duluth? Contact Estate Property Movers and get a free quote on your move!