Long Distance Movers, Home Movers, and Local Movers in Dunwoody, GA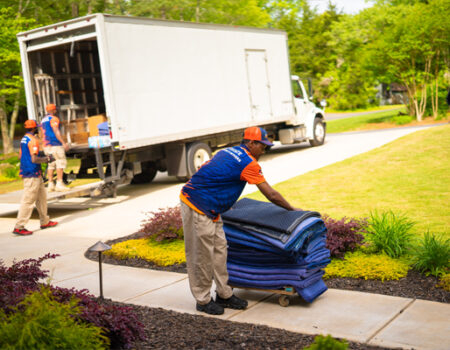 Planning a move to a new home can be a stressful experience, but you don't have to face it alone. At Estate Property Movers, we specialize in providing long distance home movers to residents moving into or out of Dunwoody, GA, and the surrounding area.
Our comprehensive moving services include packing, loading the moving trucks, and handling transportation on your moving day. Our residential movers can also help you unload and set up your belongings in your new home, alleviating almost all of the stress of the moving experience. Keep reading to learn more about our local and long-distance moving services, or contact us now to schedule a service.
Residential Movers and Moving Company Serving Dunwoody, Georgia
Working with residential movers is an effective way to minimize stress and problems when moving. By leaving packing and transport to our professional home movers, you can ensure that the move goes smoothly and that all of your belongings arrive at your new home without damage.
Additionally, moving can be physically taxing and can even lead to injuries if you need to move a lot of heavy furniture. Our local moving team can handle all the physical labor so you and your family can focus on adjusting to your new home.
Specialty Movers: Gun Safe Movers and Piano Mover in Dunwoody, GA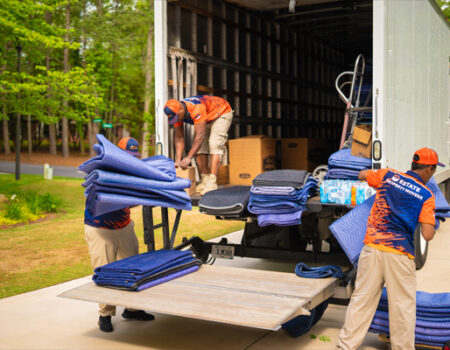 Beyond the normal stresses of moving, it can be challenging to move sensitive or even hazardous belongings without the help of professional home movers. Many of these items can suffer damage from even minor issues during transport, and trying to move them yourself can be nerve-wracking.
At Estate Property Movers, we can provide expert piano movers and gun-safe movers who can ensure the safe transport of your belongings. Whenever you need specialty movers in Dunwoody, GA, you can always turn to Estate Property Movers.
Short Distance Movers and Interstate Movers for Dunwoody, GA, Residents
As a historic area of nearly 50,000 residents, Dunwoody, GA, is an appealing destination for many current homebuyers and renters. The town consists of several different neighborhoods around the original Dunwoody Village, each with a unique cultural and architectural style.
With years of experience moving residents into and out of Dunwoody, GA, the team of nationwide movers at Estate Property Movers can make your next household moving experience in Dunwoody simple and affordable. If you want the best residential movers in Dunwoody, GA, contact Estate Property Movers to discuss your needs today.