Moving Company in Fulton County, GA
While packing up a residence or business and moving to a different location may have several similarities, a commercial move usually requires an even more delicate hand. Office equipment typically has many electronics to care for and delicate IT systems containing sensitive company information. Most companies don't want just anyone handling their office move—they want someone who understands how to pack up the space properly.
That's where the Estate Property Movers come in! We're a professional commercial and office moving company that can help your company through every step of the relocation process. We also provide residential local movers and long distance moving services throughout Fulton County, GA, including Atlanta, Brookhaven, Buckhead, and the surrounding areas.
Commercial Mover in Fulton County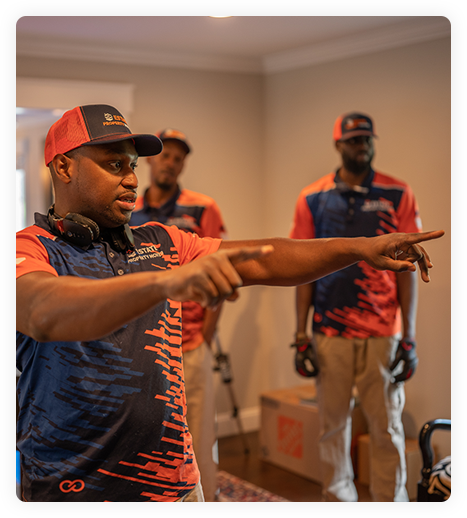 Estate Property Movers covers the whole of Fulton County, GA, and offers a comprehensive list of professional moving work for all clients. These services include:
Secure storage solutions for sensitive files and documents during the move
Expert breakdown of office space
Accurate documentation of inventory to ensure nothing is lost while in transit
Durable protection for all electronics
Unpacking and arranging office furniture at the new location
Spacious moving trucks to get the relocation done in as few trips as possible
Our commercial movers have several years of professional moving experience and ensure all Fulton County companies have a stress-free move.
Office Mover in Fulton County, GA
Office equipment includes a wide variety of furniture and equipment that requires a professional to pack away neatly. At Estate Property Movers, we go above and beyond to ensure that office property isn't damaged in transit. Additionally, our expert movers can help with every step of the moving process, including putting things in place!
If you can provide us with a detailed layout of your new office, we guarantee that we will unpack your equipment and have it ready for use in no time at all.
Fulton County encompasses several of Georgia's major cities, including Sandy Springs, Roswell, Johns Creek, and Alpharetta. It's home to over 1 million people, making it the most populous county in Georgia. It's also one of the most prosperous, with the headquarters of several well-known brands like The Coca-Cola Company and Newell's Rubbermaid using Fulton as their headquarters.
With so many businesses housed within Fulton County, it's no surprise that moving company services are often required. If you're looking for some of the county's best office movers, then look no further than Estate Property Movers.
Local and Long Distance Movers for Fulton County
In addition to helping businesses move in and out of Fulton County, Alpharetta, Johns Creek, Roswell, Atlanta, Sandy Springs, and the surrounding areas, we can also assist with residential moving. Whether you are relocating your home or businesses within Fulton County or moving out to nearby cities such as Marietta, or Smyrna, Estate Property Movers offers the white-glove local moving services you need.
Estate Property Movers is not limited to moves in Georgia only, but can also help with interstate moving throughout the US. Our moving company in Fulton County is available for long-distancing moving services: priced right, certified, and highly rated. Just contact us to schedule your move today!