Relocation Services and Commercial Office Mover in Johns Creek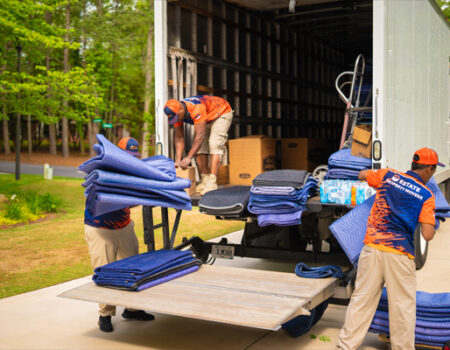 Keep your business disruptions to a minimum with our team of corporate movers at Estate Property Movers in Johns Creek, GA. A commercial mover works wonders for the relocation process, including the following benefits:
Eliminate stress for employees
Mitigate potential damages to assets, resources, and stock
Prevent costly errors that ramp up expenses and more
When you need an office mover, you need the best in the industry. Our team is ready to help your business relocate its operation as quickly as possible so that you can focus on what it needs to succeed. Why not let our local movers provide relocation services to streamline the process and help your employees transition with little to no disruption to their workflow?
Long Distance and Short Distance Movers for Johns Creek Businesses
Our nationwide movers can help, from moving to the office building next door to driving across the country. At Estate Property Movers, our local movers provide full services to help you get back to business as quickly as possible. Our speed helps your bottom line and eases the transition.
How do we protect your business possessions, from gym equipment to sensitive files? Each move has our full dedication and attention to detail. Our years of industry experience allow us to maximize your time while offering you peace of mind about the final results.
Corporate Movers in Johns Creek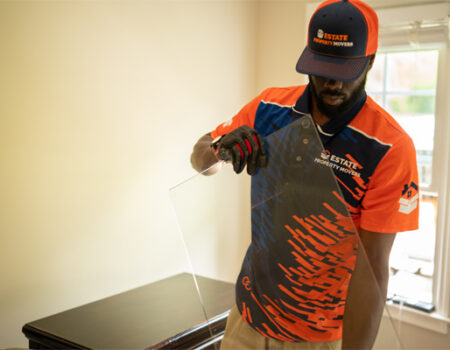 A reliable interstate mover like us helps with all your relocation needs, including moving your employees. Our long distance movers provide exceptional services aimed at protecting your possessions from theft, damage, and more. We'll work with you closely to ensure everything goes where you need it, including services that unpack all the items on the other side of the journey.
Would you like to work within a strict budget? We can help you save while gaining the most out of our services.
Commercial Moving Company Serving Johns Creek, Georgia
Johns Creek, GA, provides a bustling community filled with dynamic businesses, large and small. Whether it is restaurants and gyms or quality entertainment, you'll never run out of things to do in this town. The domestic economy continues to expect growth in the future, which is why Johns Creek is still a top choice for families, professionals, and business owners alike.
Do you need top-quality corporate movers? Contact Estate Property Movers to schedule a consultation with our commercial mover or office mover in Johns Creek, GA, and surrounding areas.