Corporate Movers and Commercial Relocation Services in Kennesaw, GA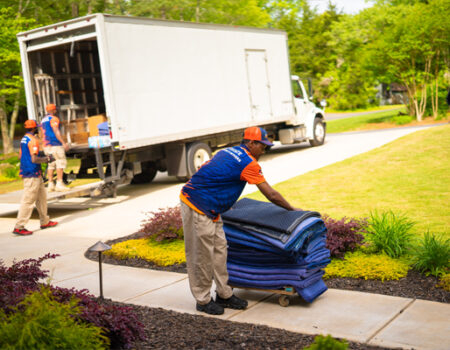 When relocating your office, one of the most important decisions is your choice of moving company. Your choice of moving company in Kennesaw, GA, will determine how quickly and efficiently the move proceeds.
Estate Property Movers is proud to provide corporate moving services in and around Kennesaw, GA. Our corporate movers strive to provide a professional experience to take the stress of office moving off you and your employees.
Contact us today to discuss move planning!
Long Distance Movers and Interstate Movers for Kennesaw Businesses
We specialize in long distance relocation. Our long distance movers can ensure your office equipment and property makes the long journey safely and securely. We utilize climate-controlled units for storage and transportation services, you can rest easy knowing that your property is protected.
We have a long track record of providing excellent long distance moving service. Our interstate movers can help you pack your belongings and establish your office in a new state. When it comes to office relocation, don't settle for subpar nationwide movers.
We can handle any size moving job—from small businesses to large corporations. No matter if you have a few pieces of office furniture to move or need to move an entire estate, you can rely on us for peerless service.
Corporate/Office Movers in Kennesaw, GA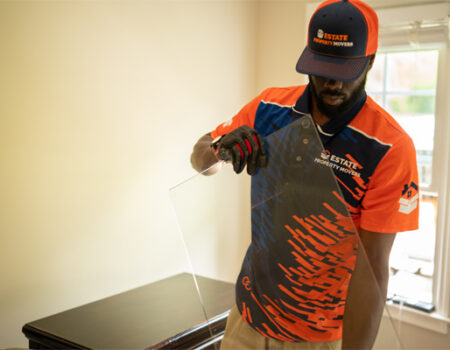 We understand the importance of professionalism when providing office mover services. We handle every part of the moving process, from packing up your equipment to final transportation and unpacking. Our goal is to make the office moving process as stress-free as possible.
Many businesses work with sensitive information and documentation. Our moving processes respect your business's confidentiality and can transport sensitive information privately and securely. Our white glove service is tailored to your specific needs and budget.
Local Movers and Short Distance Movers in Kennesaw, Georgia
We are local movers as well and can help relocate your office in the same area. Our short distance movers provide the same level of care as they would for long distance moving.
When you need a commercial/office mover you can trust, give Estate Property Movers in Kennesaw, GA, a call. We have been providing top-quality commercial moving services for over 15 years. Our dedication to our customers is second to none. We can handle any office relocation job you send our way!
Contact us online today to discuss our commercial moving services!