Commercial Mover in Marietta, GA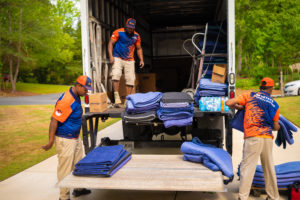 Are you moving your business here in Marietta, GA? You can take all of the stress out of changing locations by working with a commercial mover. Our team at Estate Property Movers handles corporate relocation. We can move small and large businesses.
Our office movers mitigate the disruption to your business during a move. We handle all aspects of your move, allowing you to get back to business quickly. Find out more about our services right now by calling us at (770) 765-1304.
A commercial mover in Marietta, GA, can help you set up in your new location with minimal disruption. Our team handles all moving services that you need, including:
Dealing with heavy items
Making sure your items are set up properly in your new facilities
Carefully transporting electronic items
You can get started with an estimate for moving costs when you contact us. We'll discuss the number of goods you need to move as well as the distance to your new building while working on your estimate. This information allows us to provide you with an accurate summation of the cost for your commercial move.
Office Mover in Marietta, GA
Our team has the experience you want when it comes time to move your office. We can schedule the move so that you know what we're taking to your new location and when. Usually, it's easier to move things like files or unused inventory at any time. That's why we'll focus on quickly moving the items you utilize every day when running your business, like your desks and computers. By prioritizing what you want to be moved first, we can help reduce the downtime for your business.
Local and Long-Distance Movers for Marietta Businesses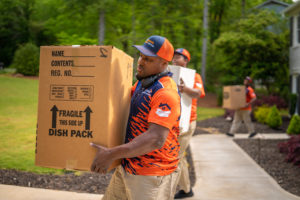 Our team includes local and long-distance movers. We know that long-distance moving to somewhere else in the United States often feels more stressful than moving to a new location within the same city. We can talk to you about each leg of the trip, reassuring you that all of your possessions will arrive on schedule.
Marietta serves as an ideal location for many businesses, including Lockheed Martin, one of the city's top employers. More than 760,000 people call this city in Cobb County home, enjoying Marietta's shopping opportunities and thriving economy. Originally founded in 1834, Marietta continues to grow and expand with historic redevelopment in the heart of "old town" — Marietta Square. Visitors to Mariette enjoy taking self-guided walking tours, attending annual cultural festivals like Art in the Park, and learning about Cobb County's history at the Marietta Museum of History.
A commercial mover from Estate Property Movers can help you move to, from, or within Marietta, GA. Contact us at (770) 765-1304 to set up a move.