Local Movers in Marietta, GA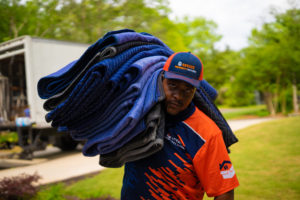 You can get professional help right now if you are planning a local move in Marietta, GA. Our team at Estate Property Movers helps you handle all aspects of the moving process. Working with established local movers allows you to save money and retain your peace of mind during a move.
Our team can handle business and home moves. We take care of packing your belongings, storing boxes for you if necessary, and safely delivering your possessions to your new home or workplace. You can find out more by consulting with a member of our team—call (770) 765-1304 to get information about your options.
Moving Company in Marietta, Georgia
Our local movers have years of experience handling relocations in Marietta, GA. We understand the frustration of trying to handle a move on your own. Perhaps you had friends or family promise to help you with packing, moving, and unpacking, only to have their plans fall through.
You may also experience the frustration of trying to find a vehicle large enough to haul all of your belongings to a new location. We can take care of these move day issues for you, making the entire process as smooth and stress-free as possible.
We're a dedicated moving company with almost two decades of experience to our name. We provide the materials needed during a move, including:
Packing materials
Boxes
Blankets
Tape
Having the right materials on hand makes both short and long-distance moving much easier. We also carefully pack all of your belongings, including delicate objects, glassware, and photos. You can count on us to unload your possessions once we reach your destination.
Our team also removes the leftover waste from a move, allowing you to relax and enjoy your new accommodations as soon as possible.
Cheap Movers in Marietta, GA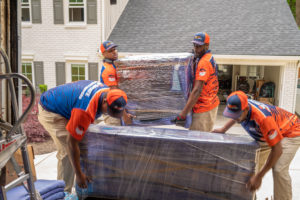 Purchasing a new home or business often costs a lot of money, but you don't have to break the bank by hiring professional movers when you work with Estate Property Movers. Our cheap movers allow you to make an affordable choice as you relocate within Marietta, GA.
Almost 60,000 people live in Marietta, with a median household income of $40,645. Residents and tourists alike enjoy the city's natural beauty at Larry Bell Park, which offers tennis courts, baseball fields, and a gymnastics center. Historically minded visitors may enjoy visiting the Gone with the Wind Museum at Brumby Hall or the Marietta Museum of History. You can visit historic Marietta Square after settling into your new home, and don't miss the North Georgia State Fair at Jim Miller Park every summer.
Find out more about working with local movers by contacting us at (770) 765-1304.