Commercial Movers, Corporate Movers, and Office Movers in Peachtree Corners, GA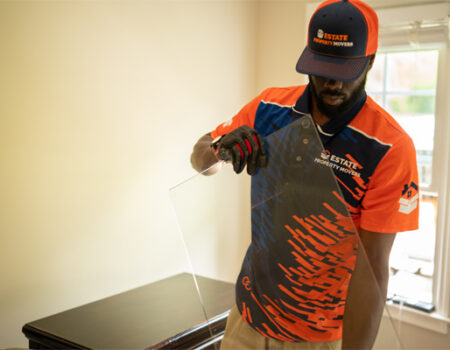 Are you bringing your business to Peachtree Corners or do you need to move away? Whether you're coming or going, you need the best corporate movers.
Good commercial movers help you move without too much downtime. As the best office movers in Peachtree Corners, Estate Property Movers gets you ready to work again.
Peachtree Corners' Local Movers and Relocation Services for Businesses
Why are we the best corporate movers in Peachtree Corners? We provide everything!
Short Distance Movers and Interstate Movers in Peachtree Corners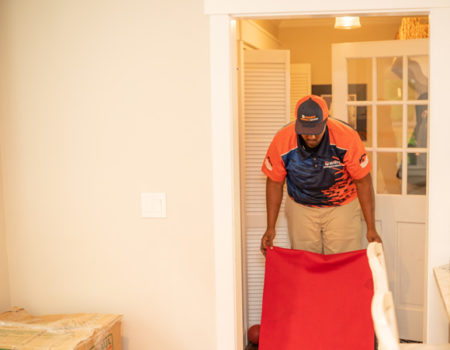 Whether you're staying local or moving across the country, we can help. As high-quality office movers, we provide the following services:
Packing: We pack your equipment and furniture safely and label it accurately. We have special procedures concerning packing electronics and confidential information. Everything arrives intact and secure.
Layout: We ask you for a detailed layout and to unpack your office furniture and equipment with every detail in mind. You won't waste time setting up your office before your employees return to work!
Customer service: We know you value high-quality customer service. As commercial movers, we arrive and work diligently and use your time efficiently. A supervisor accompanies every team to answer any questions and address every concern.
Peachtree Corners' Storage Options
Though we work in Peachtree Corners, as nationwide movers, we offer storage options for all our moves. We can provide storage for any length of time, according to your needs.
Our storage facilities offer the following options customized to your needs:
Climate control: If your belongings are durable, you might not need a temperature-controlled unit. We have a variety of options to regulate the temperature.
Size: Whether you're storing several valuables or several thousand, we'll find the perfect fit.
Length of stay: Whether you need storage for a single night or long term, Estate Property Movers provides it.
Long Distance Movers and Corporate Movers in Peachtree Corners
Why should you move your business to Peachtree Corners? It's a great place to do business!
Peachtree Corners expects 4% job growth through 2027 and already contains over 2,300 businesses. As a planned community, your employees and customers have perfect access to your business, eliminating infrastructure concerns. Our excellent public, charter, and private schools ensure you'll find the best young talent looking to give back to their community.
Are you ready to say hello or goodbye to Peachtree Corners? Contact Estate Property Movers today!