Full Service Movers, Interstate Mover, Local Movers, and Moving Company in Peachtree Corners, GA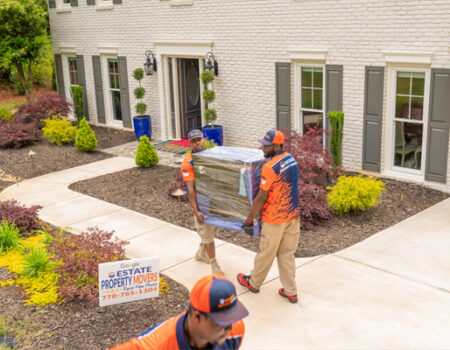 Do you have your sight set on Peachtree Corners, GA? Whether you're coming here or moving away, Estate Property Movers has the best full-service movers, luxury movers, white glove movers, and more in the area!
With full-service moving at affordable prices, you won't find a better mover. Let Estate Property Movers handle all your moving needs!
White Glove Movers for Local and Long Distance Residential Moves in Peachtree Corners, GA
We wouldn't be the best professional movers without offering full service. No matter the type or distance of the move, we've got you covered.
As full-service long distance movers, local movers, white glove movers, and more, what do we provide in the Peachtree Corner area? Our moving services include:
Materials: We provide everything you need, from boxes to bubble wrap.
Packing: We use the best techniques to ensure your belongings arrive undamaged. We label everything clearly so there's no confusion.
Transportation: We load everything into the truck and drive it to the new location.
Unpacking: With the layout you provide, we can verify everything goes exactly where you want it. You can start your new life without hassle.
Clean up: You don't need to worry about throwing away packing materials. We handle even the smallest details.
Temporary storage: We can find a storage facility to keep your belongings for extended moves.
Luxury Corporate Commercial Movers in Peachtree Corners, GA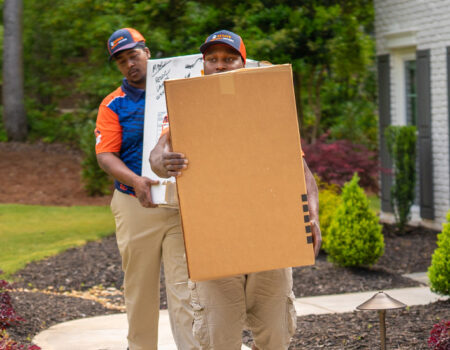 At Estate Property Movers, we want to return you to work quickly so you don't lose revenue. Here's how we protect your bottom line:
Our process is efficient, so you experience little downtime between packing and unpacking.
With your detailed layout, we can place all your equipment. Return directly to work without needing to organize or find what you need.
We handle your sensitive electronics and confidential information with utmost care and security.
Peachtree Corners' Residential and Commercial Moving Providers
Why choose Peachtree Corners for full-service movers, luxury movers, white glove movers, and more? There's something here for everyone!
As a planned community, Peachtree Corners offers optimal access to both businesses and patrons. With prominent headquarters like Comcast, Xfinity, and NBC Universal, there's no doubt the community is business-friendly. With multiple parks, like the Medlock Bridge Chattahoochee River National Recreation Area, and a thriving arts and culture district, you'll never lack enriching entertainment or relaxation.
Let us help you say hello or goodbye to Peachtree Corners. Contact Estate Property Movers for a free quote today!