Home Movers and Residential Movers in Peachtree Corners, GA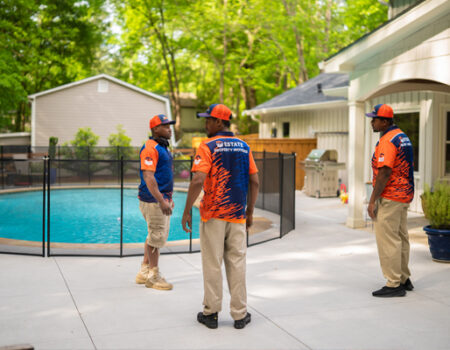 Are you looking for home movers in Peachtree Corners? To fulfill all your needs for local and long-distance residential movers, hire Estate Property Movers. We make the process easy from beginning to end.
Residential Movers and Moving Company Serving Peachtree Corners
Why is everyone in Peachtree Corners' choosing us as their residential movers? We offer quality service throughout the entire process.
Full-Service Local Movers and Nationwide Movers in Peachtree Corners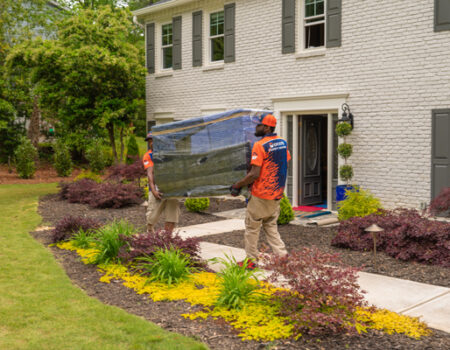 As high-quality full-service home movers, we help with every step of the process. Whether you're moving near or far, we're there for everything from packing to unloading.
We provide all the moving materials you need, including boxes of all sizes, furniture covers, bubble wrap, and packing paper. Using the most secure methods, we pack and load your valuables to prevent damage.
We know driving a moving truck is daunting for some. That's why we'll transport your belongings so you can travel however you want. Your belongings arrive in the same quality they left.
Before the move, we'll ask you for a detailed outline of where you want everything in your new home. Upon arrival, we unload, unpack, and place all your belongings. You'll find your home ready to live in without lifting a finger.
Finally, we dispose of all the packing materials for you.
Peachtree Corner's Long-Distance Movers with Storage Options
As interstate movers, we know providing storage is essential for a great move. Our storage facilities come in various sizes and provide climate control to keep your valuables safe and intact.
Specialty Movers: Gun Safe Movers and Piano Movers in Peachtree Corners, GA
As residential gun safe movers, we handle even your most unique items with care, helping with:
Guns: We know your guns are important to you. We transport them safely and securely to ensure nothing goes missing or gets damaged.
Pianos: No matter their size, we move pianos with care. You'll see your beloved instrument again with no dents, dings, or damage.
Long Distance and Short Distance Movers in Peachtree Corners
If you're looking for long-distance home movers in Peachtree Corners, you're in luck! Our residents love their life here.
With a variety of upscale shopping destinations, high-end hotels, and world-class dining, there's always something to do. If you appreciate arts and culture, you can celebrate the city's love of the Chattahoochee River. Our high-quality schools, including a Japanese-English charter school, makes education accessible for every family.
Are you ready to hire residential movers? Contact Estate Property Movers today!