Local Movers for Sandy Springs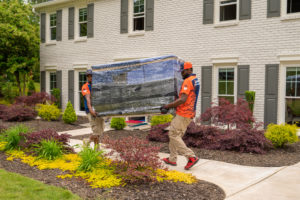 You can remove the stress and frustration from the moving process in Sandy Springs, GA, by contacting Estate Property Movers for professional assistance. Our local movers work out of Atlanta and service surrounding areas, including Sandy Springs.
All of our movers in Sandy Springs are highly trained to help you pack, organize your belongings, move your possessions, and get unloaded at your new property. We provide white-glove services throughout each step of the moving process.
You can count on us to handle both business and home moves. Allow us to review your needs and provide you with an estimate on the cost to move when you call (770) 765-1304.
Moving Company in Sandy Springs, Georgia
Are you moving to a new home in Sandy Springs, GA? Or perhaps you are relocating your business into the thriving city? In either situation, our moving company is standing by to handle all of your needs. Count on our local movers to:
Treat your belongings with the same care they'd give their own possessions
Move your possessions efficiently to a new location
Pack, load, and unload all of your belongings
You don't have to rent a moving truck and worry about learning how to operate this large vehicle when you work with our team. We bring the truck with us to handle your belongings as well as the supplies for the move, including boxes, packing material, and tape.
We also handle clean-up after a residential or commercial move. We can remove all packing materials and trash from your new property. We believe in taking all of the stress out of local or long-distance moving by putting our years of experience to work for you.
Cheap Movers in Sandy Springs, GA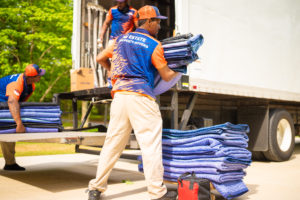 Our team at Estate Property Movers understands the importance of providing you with reasonable moving costs here in Sandy Springs, GA. Our cheap movers work with you to provide white-glove service at a cost that you can afford.
We want to help you avoid worries and stress when moving to Sandy Springs. This city of over 100,000 residents has a fast-growing economy that supports many thriving businesses such as UPS, Cox Communications, and Mercedes-Benz USA. You can also enjoy the city's recreation and relaxation activities at the Abernathy Greenway, which runs alongside Abernathy Road and provides hiking and biking in a lush green atmosphere. Don't miss the annual art festival Sandy Springs Festival, an annual cultural event held at the city's Heritage Green, featuring live music, parades, crafts, and a civic and business expo. Residents and tourists can learn about the region's history at the Heritage Sandy Spings Museum.
Set up a move today with local movers from Estate Property Movers by contacting us at (770) 765-1304 to speak with a member of our team.