Local Movers in Smyrna, GA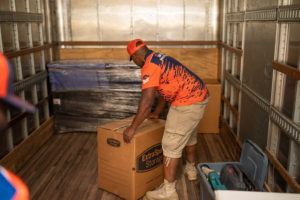 You can make the moving process easy in Smyrna, GA, by contacting Estate Property Movers to get the assistance that you want. Our team of local movers work out of Atlanta and provide comprehensive moving services to residents in surrounding areas.
Our moving team has years of experience and training handling both commercial and residential moves. We can help if you want to move across the street or if you're interested in a cross-country move. We don't consider any job too big or too small.
We provide you with the services you want to remove the stress from local moving while keeping our prices reasonable. Contact us to get an estimate on the cost of your move by calling (770) 765-1304.
Moving Company in Smyrna
Our local movers take care of every aspect of a move for you. With us doing all the heavy lifting, you can focus on getting your family settled after a residential move or get back to focusing on your customers if we helped with a commercial move. Handling business and home moves allows us to:
Provide packing materials
Pack up your items, including delicate and heavy items
Transport your possessions to a new location
Unload your belongings with care and consideration
We handle moving and storage services if you want to plan a move over several days. For example, if you want to move your office, you may want us to store some of your inventory during the moving process while delivering your electronic equipment right away.
You can also rely on us to clean up your property after a move. We'll remove boxes and packing supplies for you, allowing you to focus on getting settled in your new place.
Cheap Movers in Smyrna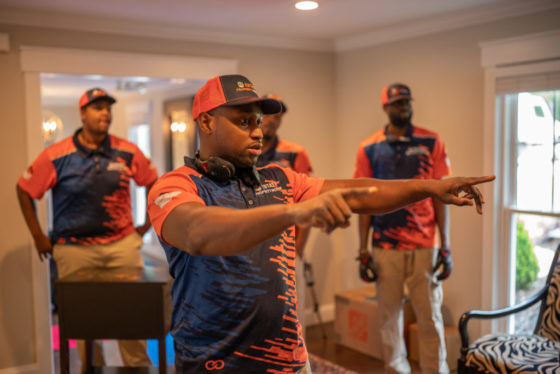 Many property owners look at free moving options in Smyrna, GA. Perhaps you've considered relying on friends and family during a move. Free moves often end up costing plenty as you may have to rent a truck, buy packing materials, and could even break things in transit.
Cheap movers at Estate Property Movers offer you all the benefits of working with professionals at a reasonable rate. Smyrna—also called the Jonquil City—was founded in 1872 and is home to over 50,000 people. With over 28% growth between 2000 and 2012, Smyrna is one of the fastest-growing cities in Georgia. Just 15 minutes from Atlanta, Smyrna offers a respite from the bustle of city life with a thriving downtown and diverse residential neighborhoods. The town center Village Green boasts 33 acres of parks, lending a serene place to relax, hike, and play sports in the midst of this charming city.
If you're interested in moving to the city, contact us for help right now by calling (770) 765-1304.