Office Mover, Safe Movers, Local Movers, Interstate Mover, and Moving Company in Smyrna, GA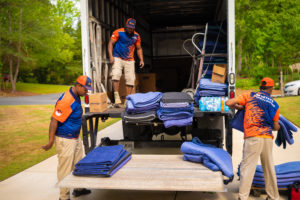 Not all moving companies are made from the same fabric. With an emphasis on unmatched customer service, our safe movers use their expertise to assist you with the various aspects of your move. From local to long distance movers in the Smyrna, GA area, we provide you with all the moving services you need at a price you deserve.
Local residential moving
Long distance and interstate moving
Large item and safe moving
Safe storage for belongings
Full-service white-glove moving
Commercial Mover in Smyrna, GA
If you're relocating your business and you need to hire a trusted moving company, we can give you a hand. We can help you relocate to a new office space or other commercial space! Our trusted commercial movers make the process as professional, convenient, and affordable as possible.
Through planning, organization, packing, transporting, and delivery, we can do all the heavy lifting for you, literally! For professional and cheap movers, you can trust, get in touch with us today!
Local and Long Distance Movers in Smyrna, GA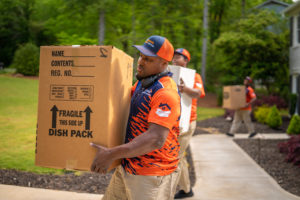 At Estate Property Movers, LLC, a local Atlanta company, we understand just how difficult moving can be, which is why our cheap and safe movers handle all your belongings with care. Not only do we provide you with local moving services in Smyrna, but we also offer you long distance movers for those lengthy migrations in and out of the state.
With a team of experienced and cheap movers on the job, our local and long distance movers handle the various aspects of relocation, such as packing, storage, unpacking, delivery, transportation, and more! It's our goal to make moving hassle-free so you can focus on the more important aspects of your move, like settling into your new home. Give us a call today to inquire about our long distance, interstate, and local movers for your next move!
Movers in Smyrna, Georgia
We're a moving company with an A+ rating from the BBB that offers cheap movers to Smyrna, Atlanta, and the surrounding areas. We have a reputation for unmatched services and attention to detail that far surpasses our competitors.
Smyrna, GA
Seated in the inner-circle of the Atlanta Metropolitan Area, Smyrna is a safe and charming area that's ideal for families and entrepreneurs looking to settle down. Known as the "Jonquil City" due to the appearance of thousands of jonquils that fill the area with splendor during their bloom. Just a short distance from Atlanta, residents enjoy tranquility on the outskirts of the urban district.