Whether you're moving Interstate, long-distance, or even across the country, if you think you can do it on your own it won't be long before you realize that you are wrong. We, at Estate Property Movers, I always here to help our customers pack and move their belongings in the safest way possible. since we are the local movers since 2005 our customers trust us when they have to do long-distance moving, commercial moving, or even have to store their belongings over appear a period of time.
Below we have mentioned 3 beneficial reasons why you should hire a local moving company. Take a look.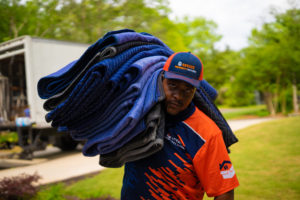 Safety while lifting heavy furniture
Professional movers are used to lifting heavy objects. Getting large items and heavy furniture Up and down the stairs is no mean task for them. Hence you can save yourself from any dangerous injuries by hiring professional local movers.
Save you a lot of time and money
If you try to move on your own, you will end up buying extra items like bubble wrap and take more time in wrapping up to protect your valuables or boxing up things. On hiring a professional moving company, all the service charges are included in the cost and they will take half the time needed by you to pack up all your prized possessions.
Your belongings will be protected
Most of the moving companies usually offer you a type of insurance to ensure that all your possessions will be protected as accidents can happen at any time. Knowing that all your things are insured and protected will give you peace of mind while transporting all your belongings.
So, if you are in search of a local moving company in the regions of Atlanta, Fulton County, Sandy Springs, Brookhaven, Marietta, and Smyrna, GA, you can get in touch with us.