Are you planning to shift your office to another city? Or are you thinking of settling elsewhere in the country? No matter where you are trying to have your house or your office, you have to move your belongings safely. There must be many important things which can also break on the way or it might so happen that there are so many things to pack and very little time. The crux of the matter is that you do not have the time, energy, or knowledge of how to entirely move your household or your office to another place. That is why you should hire professional long distance movers to help you. We, at Estate Property Movers, LLC, can be the right solution for you. We are an established and reliable company which has been in this field for more than 15 years now. We can provide you with all kinds of commercial and residential movers. We are known for our highly responsible, efficient, and smart professionals along with our customer oriented approach. So, if you are located in areas like Atlanta, Brookhaven, Marietta, Smyrna, GA, Buckhead, or Sandy Springs, then you can opt for us.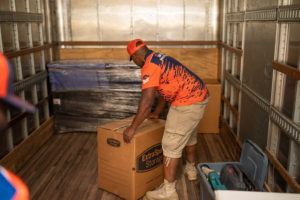 Here, we have put together a few questions to ask your long distance movers before making a choice. Take a look.
How long have you been in this field?
In order to understand if the movers will be helpful for your requirement, you have to understand if they have been serving different kinds of clients or not. The more experience they have, the more variety of clients they have dealt with. This must have given them a complete knowledge and first-hand experience of how to help people move from one place to another. That is why you should ask the company about their experience in this field.
How much will you charge?
Next, you have to understand if the company are choosing for the moving services is affordable for you or not. That is why you must ask the company in advance about their charges and match it with your budget. If needed, you can always compare it with others and then make a choice.
So, after getting these answers, if you are thinking of choosing us, contact us today.