People and businesses are moving every day, either across town in Aventura, Brickell, Coral Gables, Homestead, Kendall, Miami, or the surrounding areas, or across the country. They likely are using a moving company like Estate Property Movers to help them get their personal possessions or their business equipment and furniture. When you work with Estate Property Movers you will be working with a professional team that treats your property as if it was their own. When you need to move, whether that's your home or your business, make the move as stress-free as possible by contacting Estate Property Movers.
Why Hire A Moving Company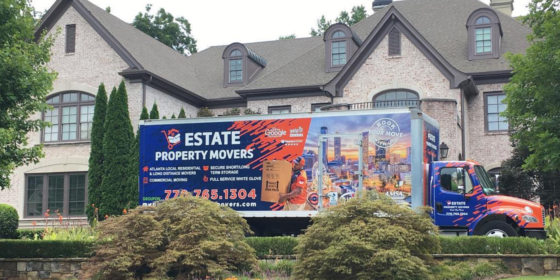 You might be wondering why you would hire a moving company when you could move yourself. There are several reasons, including packing up your home or business. In many cases when you have a residential move, you have the option to pack things yourself to save some money, or you can have the moving company pack up your belongings. If you are doing a corporate move paid for by a company you are working for, they will likely insist that they do the packing and not you.
Shipping or transporting your items can be a logistical issue that you don't want to deal with. In some cases, if you are moving across the country but dealing with a local moving company both at your old location and your new location, there will also be a third-party shipping company that trucks your belongings between the two locations. It is very nice to have an experienced team to help you figure all of that out and provide you with a date when things will be delivered.
You also will appreciate your moving company because they do all of the heavy lifting instead of you doing it. They have the special equipment that helps with moving these heavy or awkward items, and you just need to help make sure all of the items are delivered to your new location.
A Moving Company For Residential and Commercial Needs
Whether you are moving your home or moving your business, the right moving company will make a world of difference because they have all the right equipment to make your move as easy as possible. Estate Property Movers has years of experience moving a variety of businesses and families in Aventura, Brickell, Coral Gables, Homestead, Kendall, Miami, or the surrounding areas, and they can do the same for you.