Are you thinking of moving to a new house or office? You must understand that shifting to a new place can be quite challenging. And especially if you are moving with a lot of belongings, there is a fear of ruining or breaking things. That is why it is better if you can take professional help for your moving requirements. We, at Estate Property Movers, can be the right choice for you. We are one of the most established and reliable companies with more than 15 years in this field. We can provide you with all kinds of residential and commercial moving, including white glove moving services. We are known for our safe and friendly moving services which involve planning, packing, and unloading. We are going to offer you upfront pricing and a highly professional approach with the help of our reliable and efficient staff. So, if you are based in areas like Brookhaven, Marietta, Sandy Springs, Atlanta, Smyrna, GA, or Buckhead, then you can rely on us.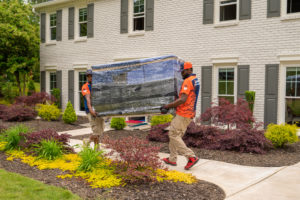 Here, we have put together a few reasons why you should hire a professional moving service. Take a look.
You must understand that when you're packing the belongings of your office or your house, you have to do so in a manner in which the things remain intact without causing any damage to them. There are different techniques for packing different kinds of things. For instance, you will have to take special care while packing glass items or appliances, while there will be a different technique for packing your furniture and other items. This kind of expertise is known to the professionals.
Shifting is a big responsibility. There will be so many things to take care of, whether you are moving to a new house or a new office. If the packing is done by other people, then you can save time and energy for taking care of these other things that are also your lookout.
So, if you are thinking of choosing us for your moving requirements, contact us today.