Georgia Intrastate Moving Tariffs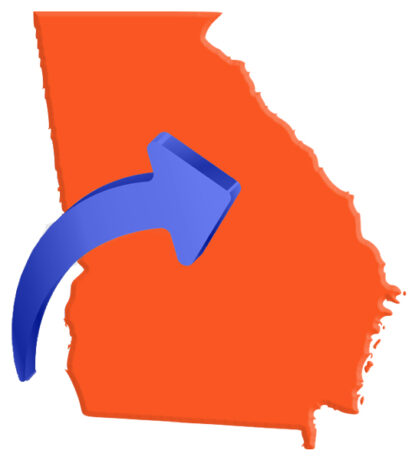 Are you planning a big move in the Peach State? At Estate Property Movers we are intrastate movers providing hassle-free moving services to Atlanta, Marietta, Sandy Springs, Fulton County, and throughout Georgia. With over two decades of experience providing residential and commercial moving services to Georgia, we have the knowledge needed to ensure safe, effective, and efficient Georgia intrastate moving.
If you are planning to move within the state of Georgia, it is important to understand Georgia intrastate mover tariffs. Not sure what that means? We are here to answer all of your questions about Georgia intrastate moving tariffs.
Understanding Moving Tariffs
So what actually is a moving tariff? A moving tariff not only includes your carrier's rate but all of the rules and expenses of each moving shipment. This moving tariff essentially ensures that the moving company has the right to apply additional charges if additional services (outside of agreed-upon services) are performed. Note that moving tariff charges are based on the specific weight of transported items and can vary from state to state.
What Are Georgia Intrastate Moving Tariffs?
Moving tariffs in Georgia apply to local movers, not cross-country long distance movers. These Georgia intrastate moving tariffs refer to intrastate traffic and the movement of household goods within the state of Georgia.
Georgia intrastate moving tariffs include:
All traffic needs to originate within the state of Georgia.
The destination (address of destination) needs to be within the state of Georgia.
The entire transportation of a move must remain within the state of Georgia.
Georgia Moving Laws & Tariff Changes
Georgia Moving Laws: Did you know that it is against the law to move at night in most states? This applies to the state of Georgia as well. The consequences of moving at night include heavy fines and penalties.
Georgia Tariff Changes (2018): In March 2018 changes took place to establish a new maximum rate tariff. These new tariff rates apply to all Georgia intrastate household good movers, indicating:

There is an increase of 15% on maximum allowable rates.
There is a change in default valuation, applying to items moved by depreciated value (up to a maximum amount of value). This rate is $0.60 per pound per article.
Need a long distance mover across state borders? We do that too! At Estate Property movers, we have all the tools, manpower, and technology needed to achieve long-distance and intrastate moving. Get in touch with us today to learn more about local and long distance movers for Georgia.