Moving Day: Prohibited Items
While working with a team of professional movers makes moving easier for you, there are some things that you can do to ensure a safe and efficient move. This starts with ensuring that no prohibited items are planned to go on to the moving truck.
Not sure what items are prohibited? Read on to learn about the items that are prohibited in moving trucks.
What Items are Prohibited in the Moving Truck?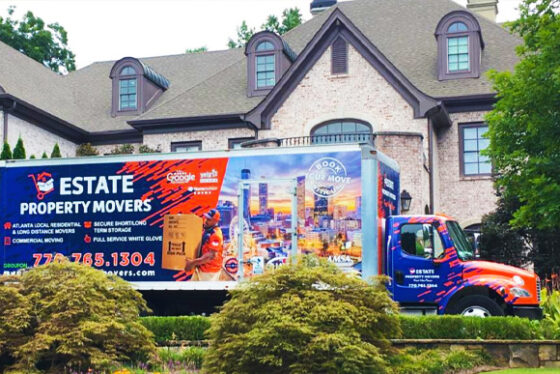 Not every moving company is the same, but there are certain state and national legal restrictions individuals may not be aware of that moving companies must follow. While every local mover has their own methodology and process, there are some things that all movers can agree on, and that is which items are prohibited on the moving truck.
If you need to move any of the following items, then make sure that you have made other arrangements:
Refrigerated/Frozen Food: There should be no perishable foods loaded onto the moving truck. If you have meats, dairy, and/or produce that needs to be relocated then you may consider bringing an ice chest in your personal vehicle to transport items.
Alcohol: Not only do alcohol transportation laws differ from state to state, but the heat of moving trucks can tarnish alcohol quality.
Plants: Certain plants are illegal to transport across state lines. The heat of moving trucks can also easily kill plants–it's best to make other arrangements for live plants.
Animals: For obvious reasons, moving trucks are not suitable transportation for live animals.
Flammable Items: Air inside moving trucks can cause the combustion of flammable items such as oils, gasoline, fireworks, etc.
Chemicals: Chemicals should not be loaded on moving trucks. This includes fertilizer, weed killers, cleaning supplies, etc.
Aerosols: Aerosols, such as fire extinguishers, are prohibited from moving trucks. The extreme heat and constant movement may cause them to explode.
Ammunition: There are many safety risks that come along with transporting ammunition and firearms. You will need to make other arrangements for these items.
Illegal Items: Any sort of illegal item such as drugs, stolen property, laundered cash is prohibited on moving trucks.
Questions on Our Safe Movers Prohibited Item Policy?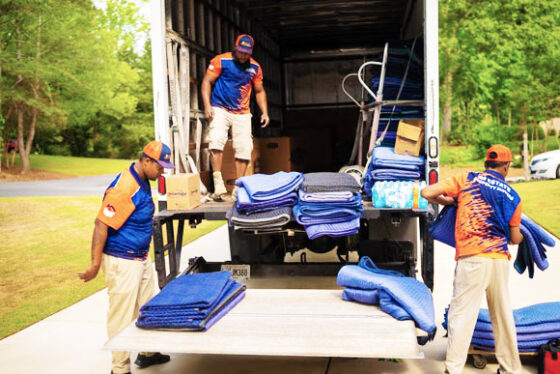 If you have a question regarding what is and is not allowed on our moving trucks you can just give us a call and we are happy to answer any questions that you may have.
At Estate Property Movers, we have over two decades of experience providing professional moving services to Georgia, Texas, Florida, and the surrounding areas. Specializing in local intrastate moves as well as long-distance moves, we are the preferred moving company for both households and businesses in the nation.
We put our knowledge and experience to work for you! We are dedicated to making your move is safe and hassle-free. By handling all aspects of moving, we are the number one choice for local movers in Georgia, Texas, Florida, and throughout the USA. Not only do we make the moving experience stress-free, but we follow up with you after your move has been completed to ensure your satisfaction with our services. Contact us today to schedule your move!