Are you shifting houses? Given our busy schedules and ambitions, it is quite likely that you would want to shift from one city to another for better opportunities. But at the same time, you have to understand that while you are shifting houses, you have to also move your belongings. This can be a herculean task for you. That is why you should hire professional residential movers. We, at Estate Property Movers, LLC, can be the right choice for you. We are one of the most established and reliable companies which have been in this business for more than 15 years now. We can provide you with all kinds of residential and commercial moving services for both long-distance and local areas. We also provide long-term and short-term storage facilities. We are known for our sense of professionalism, dedication, and responsibility for all our clients. So, if you are based in Atlanta, then you can choose us without any further hesitation.
Here, we have put together a few factors to keep in mind while hiring residential movers. Take a look.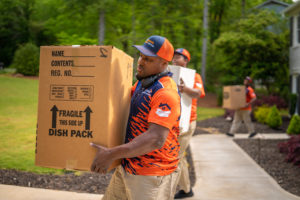 When it comes to moving your important valuables, you cannot cut corners. You have to choose a company which has been handling these kinds of moving services for a very long time. Be sure that you will be getting a more sound service and will be able to trust them more.
Another thing that will help you understand if you can trust a particular company or not is the sort of reputation they have in the market. You must go through the client reviews and ratings to understand the sort of service they are providing and then decide accordingly if you can go with such services or not.
So, if you are interested in hiring us, contact us today.