Storage Moving, Local Movers, and Long-Distance Movers in Arlington, TX
Reliable and cheap movers in Arlington, TX are hard to come by. While most local movers claim to have the best rates, finding a moving company that puts their client's needs first can be difficult. At Estate Property Movers, LLC we provide cheap movers to Arlington, TX that are not only skilled professionals but dedicated to ensuring that your relocation is as seamless as possible. From interstate movers to local movers, storage moving, and more, we are a moving company that provides our clients with 5-star relocation services at the most reasonable rates.
Storage Moving in Arlington
Whether you have hired our local movers or long-distance moving team, we are here to make the process of moving as smooth as possible, and that includes offering you storage moving services. Our white-glove storage moving services include long and short-term storage options based on your specific requirements. Whether you are moving your office or residence, we care for your belongings and get them where they need to go when the time is right.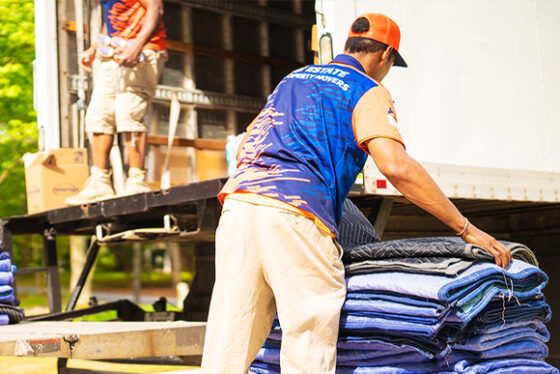 Here are some of the most common items that our clients choose to put into short-term or long-term storage:
Furniture
Heirlooms
Electronics
Paperwork
Appliances, etc.
Local Movers in Arlington, TX
Need cheap movers for your local relocation in Arlington, TX? We're here for you! Our local movers assist you with your Arlington move whether you're headed across the street or across town. From planning, packing, unpacking, and follow-up we handle all the heavy lifting for you.
Long Distance Movers in Arlington, Texas
Located in Tarrant County, Arlington is a prominent area of the Dallas-Fort Worth metropolitan area and home to attractions such as parks, museums, and amusement parks. Once known for its cotton ginning and farming, Arlington, Texas has a rich history planted in the industrial age. In addition to being a great place to visit and work, Arlington, TX is a fantastic place to live and lay down roots.
At Estate Property Movers, we offer long-distance movers and interstate movers to Arlington, TX, and the surrounding areas. Whether you are headed across the state or across state borders, we are here to make you move seamlessly and stress-free. Known for being the preferred moving company in the area, our long-distance movers go above and beyond to meet your needs and exceed your expectations during the relocation process. Not only do our long-distance and interstate movers assist with residential relocation, but they can help with your commercial relocation needs too. Contact us today to chat with our long-distance movers and schedule your move!