Local Movers, Interstate Mover, and Storage Moving in Austin, TX
Looking for cheap movers in Austin, Texas? While every moving company claims to have the best prices, we deliver on our promise. But more than offering affordable moving services, we uphold the highest standards of customer satisfaction. From local movers to long-distance movers to storage moving and more, we are here to make the moving process hassle-free for you!
Long-Distance Movers in Austin
If you are looking for long-distance movers in Austin then you are in luck! Our team of experienced interstate movers Provides you with full-service white-glove moving. Handling all aspects of your move, our experienced interstate movers take care of all the details from planning, packing, and unloading, we are here for you every step of the way.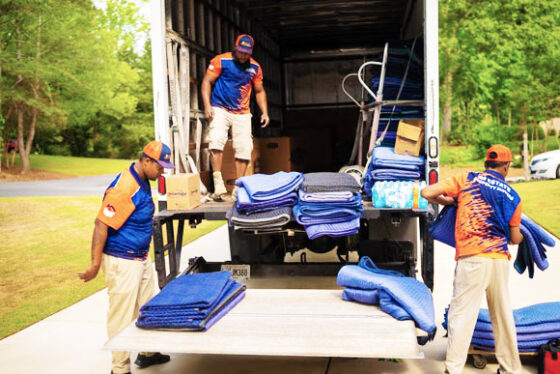 When you hire our team of long-distance movers to assist with your Austin relocation you get access to:
Full packing supplies
Complete packing service (personal belongings, furniture, household goods)
Disassembly and reassemble furniture as needed
Short-term and/or long-term storage services
Complete unpacking service
Disposal of packing materials
Storage Moving and Local Movers in Austin, Texas
Just because you have hired cheap movers to assist with your Austin relocation does not mean that you have to sacrifice quality. Our local movers and storage moving experts go the extra mile to ensure your satisfaction with our moving services. Providing you with white-glove moving services, we are here to handle all the aspects of your move, whether you require short-term or long-term storage, residential or commercial relocation, or something specific, our local movers in Austin, TX ensure that you are fully taken care of during the moving process.
Need help with storage moving? At Estate Property Movers, LLC we assist by moving your belongings in or out of storage, depending on the need. No job is too big for our team! Get in touch with us today to learn more about our local movers and storage moving services.
Moving Company in Austin
Known for its lively music scene and diversity, Austin, Texas has become a popular destination for young professionals and families looking to establish their lives in the Silicon Hills. With affordable costs of living and plenty of amenities, Austin provides its residents with an array of living options for any budget, want, and desire. From the lively North Loop neighborhoods to the historic homes of Tarrytown, there's something for everyone in Austin.
At Estate Property Movers, we are the preferred moving company in Austin, TX, and the surrounding areas. Known as cheap movers, we get your belongings from point A to point B safely, no matter if you're an interstate mover or long-distance mover hopping state lines. Contact us to learn more about the best moving company in Austin!