Long-Distance Movers, Storage Moving, Local Movers, and Cheap Movers in Carrollton, TX
At Estate Property Movers, LLC we provide cheap movers to Carrollton, TX, and the surrounding areas. As the preferred moving company for Carrollton businesses and residents, we go above and beyond to offer our clients the unparalleled service they deserve. When you need cheap movers for your local or interstate move, we are here for you!
Long-Distance Movers & Storage Moving in Carrollton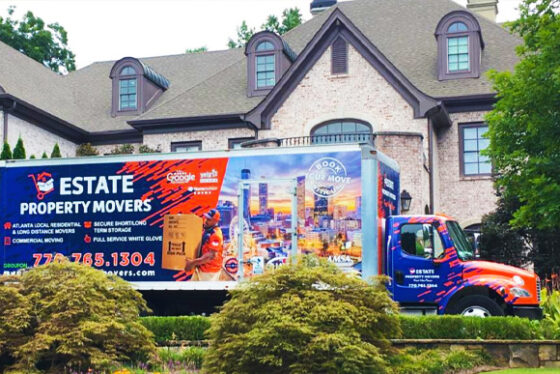 When you need long-distance movers, you need a team you can rely on. Our interstate movers provide professional relocation services and handle each job with the utmost efficiency and attention to detail, no matter how large or small the job may be. From commercial long-distance movers to residential interstate movers and everything in between, we ensure that your move goes off without a hitch.
Do you have items that you don't plan to take with you across state borders? Our storage moving services enable you to leave your belongings in our care for long-term or short-term storage, depending on your needs. Contact us today to chat with our long-distance movers and inquire about storage moving services in Carrollton, TX.
Local Movers in Carrollton, Texas
Not only are we the preferred interstate movers in Carrollton, TX, but we provide local relocation services for homeowners and businesses in the area. When you hire our team of local movers you get access to full-service white-glove movers that handle all aspects of your move. Our local movers handle all aspects of:
Planning – Our local movers plan every aspect of your local relocation, providing you with realistic estimates beforehand so you aren't blindsided by additional charges.
Packing – We have the tools and technologies required to efficiently pack your belongings and get them ready for transport.
Unpacking – Once you are settled in your new location, we unpack your belongings, giving you one less thing to worry about.
Storage – We offer storage moving services and hold onto your valuables in our climate-controlled facilities until you're ready for them again.
Cheap Movers in Carrollton, TX
Carrollton, TX is a prominent city in Denton County. Packed full of museums, parks, and mom & pop shops, Carrollton, Texas provides endless opportunities in entertainment for its guests and residents. As one of the best places to live in the state, this suburban paradise is the ideal place to work, raise a family, and establish a thriving life.
At Estate Property Movers, we are a moving company offering cheap movers in Carrollton, TX. From local relocation to interstate moving, our professional, cheap movers get the job done efficiently and go the extra mile to ensure your satisfaction once the job is completed. Contact us today to chat with the best moving company in Carrollton!