Cheap Movers, Local Movers, Long-Distance Movers, and Storage Moving in Dallas, TX
Looking for a moving company in Dallas? If so, you have come to the right place. Our moving company not only offers local movers and long-distance movers to Dallas and the surrounding areas, but we do it at the most affordable rate! When you need cheap movers, we are here for you. Contact us today to learn more about our moving services in Dallas, Texas.
Cheap Movers in Dallas, Texas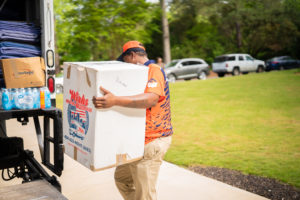 When hiring a moving company, you should not have to sacrifice quality for price. At Estate Property Movers, LLC we combine the best of both worlds by offering you the most professional moving services in Dallas at the most favorable price. Here's how we can provide cheap movers to Dallas, TX:
Accurate Estimates – We ask the right questions and get down to the details to provide you with the most accurate estimate for your move.
Experience – We have nearly 20 years of experience in the moving game, giving you the knowledge needed to move your home/business efficiently.
Good People – We hire good people! When you employ our cheap movers to assist with your move, you are hiring trustworthy and friendly professionals eager to help in any way they can.
Accommodations – We accommodate all your moving needs. From storage moving services, interstate moving, and more, we create customized moving plans based on your needs.
Local Movers in Dallas, TX
When you need local movers in Dallas, we are here for you. More than providing you with simple relocation services, our team of local movers goes above and beyond the call of duty to make your residential/commercial move hassle-free. Not only do we take care of all the planning of your move, but we handle packing, loading, and unpacking, so you don't have to lift a finger when you relocate.
Long-Distance Movers and Storage Moving in Dallas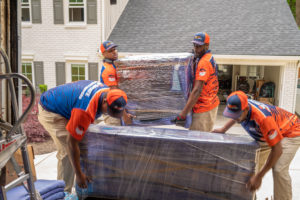 As the largest and most popular city in the area, Dallas, Texas is a hub for finance, transportation, and telecommunications. But more than an ideal place to work, Dallas is a great place to live with an urban feel and plenty of options in indoor and outdoor entertainment. It's no wonder why this big city has been called one of the best places to live in Texas!
At Estate Property Movers, we offer long-distance movers to Dallas, TX, and the surrounding areas. Understanding that different states have different moving laws, our interstate movers are equipped with the knowledge needed to get you from point A to point B without breaking moving laws. Need to utilize storage moving services? No matter how long or short, our interstate movers offer storage moving services so you can keep your belongings safely tucked away while you are gone. Whether you're looking into storage moving services, long-distance movers in Texas, or interstate movers across state lines, we are here to help!