Brookhaven Luxury Movers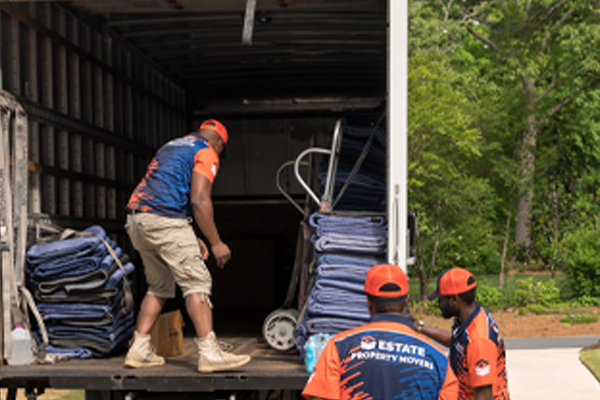 Are you looking for reliable luxury movers in Brookhaven? Look no further than Estate Property Movers. As a leading moving company specializing in high-end moves, we have the experience and expertise to get your belongings where they need to go safely and efficiently.
When moving quality items, you need a trusted team to handle them with care. Our experienced professionals will work with you to ensure your move goes smoothly and according to plan.
Luxury Movers in Brookhaven
Our experienced luxury movers in Brookhaven are ready to help you with the next phase of your journey. We know every move is different, and we will work with you to create a custom solution that meets your needs.
Our white-glove moving services in Brookhaven include:
Assessment: Special items like pianos and antiques require a personalized inspection to ensure their safety. Our full-service movers always map out the best route for your move and account for any special circumstances that might arise.
Packing and crating: Our white-glove moving team will carefully pack your belongings using the latest techniques and quality materials to ensure their safety during transit.
Transportation: We have a fleet of well-maintained vehicles that can handle even the most delicate items.
Unloading: Our luxury movers will unload your belongings with the same care they used to pack them. We will also work with you to set up your new space exactly how you want it.
Disposal: Our full-service movers strictly follow all local laws and regulations regarding the disposal of any materials used in your move.
With Estate Property Movers, you can sit back and relax while we manage everything. Moving can be a stressful time, and our goal aims to make it as easy and stress-free as possible for you.
Full-Service Movers in Brookhaven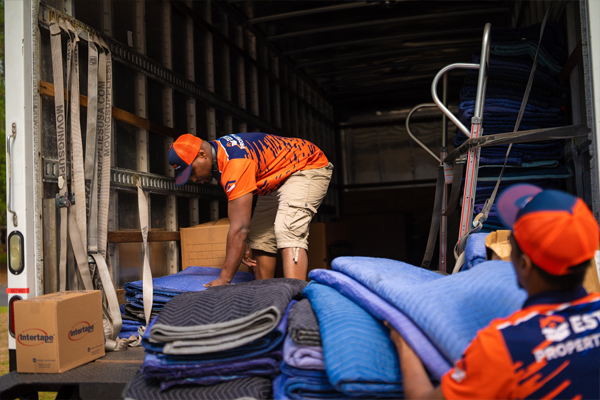 The city of Brookhaven, GA, is a wonderful place to live, with its beautiful neighborhoods, scenic parks, and cultural sites. The historic area started as a small village in the early 1800s and has since grown into a thriving community. Its population of just over 50,000 people continues to grow each year, and we are proud to help new residents settle into the area.
If you plan to move to or from Brookhaven, our full-service movers at Estate Property Movers can help. We stand out as a moving company that can handle every aspect of your relocation from start to finish. Contact our luxury movers today and enjoy a smooth moving experience.