Relocation Services in Brookhaven, GA
Looking for relocation services in Brookhaven, GA? Look no further than the experienced team at Estate Property Movers for a streamlined and hassle-free moving experience.
Moving within, into, or out of Brookhaven requires negotiating traffic and parking challenges, adhering to building restrictions, and more. Estate Property Movers has the experience and track record you can trust with your valuable belongings. Besides moving your belongings locally, we also offer long-distance moving services. Our top-rated and experienced nationwide movers will pack, load, and unload your valuables at your intrastate or interstate destination.
Need experienced office movers? We can help with that too! Trust us to complete your business move quickly and effectively. We'll work closely with you to streamline the moving process, minimize downtime, and address any potential issues.
If you don't have enough room to house all your stuff, count on us for secure storage. No move it too big or too far for us. Our nationwide movers will handle everything so you can focus on other relocation processes.
Nationwide Movers and Local Movers in Brookhaven, GA
You work hard for your possessions which is why you take great care of them. When you need local movers, you want a moving company that will handle your items with the same care you would. At Estate Property Movers, we go above and beyond to protect your property so that everything arrives at its new location safely and in its original condition.
With our white-glove service, our trained professionals go the extra mile to move your belongings efficiently, safely, and with precise attention to detail. This service comes in handy when moving fragile or high-end items.
In addition to moving things from one place to another, our white-glove service includes packing and unpacking. We provide all the packing materials, carefully wrap and pack each of your items, inventory them, and set up everything at your new location.
Relocation Services for Residents and Businesses in Brookhaven, GA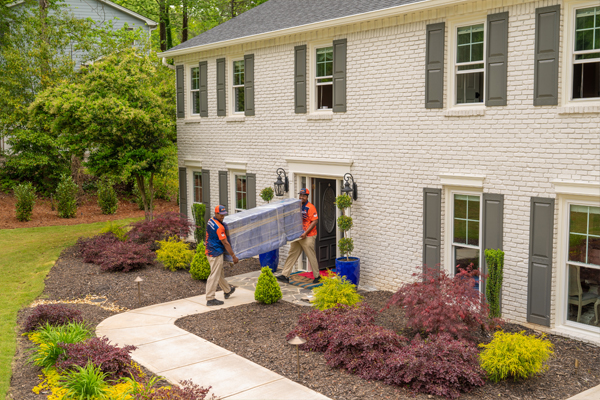 Do you need residential or office movers in Brookhaven, GA? Incorporated in 2012, Brookhaven, GA, is a suburb of Atlanta located just northeast of Buckhead. The city boasts a sound school system, tree-lined neighborhoods, and convenient amenities. A lively entertainment scene and cheery activities add sophistication to the city's laid-back suburban feel.
If you're in the Brookhaven, GA area and need relocation services, contact Estate Property Movers today to schedule an appointment for a free quote.