Buckhead Luxury Movers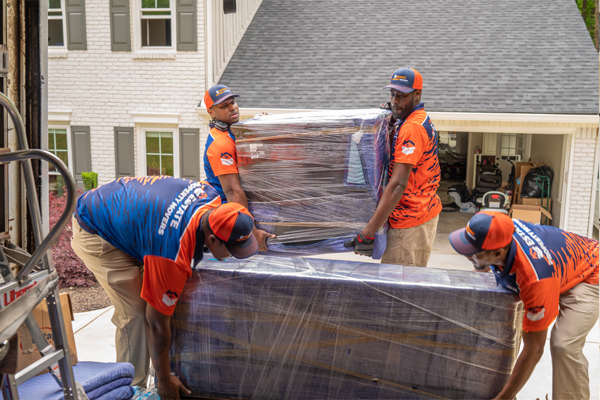 Do you need luxury movers for your relocation to or from Buckhead, GA? Estate Property Movers is the team to call. We have extensive experience handling high-value items and delicate moves, and we remain dedicated to providing our clients with the best possible moving services.
Whether you need to move a grand piano, a family heirloom, or other valuable items, you can trust our team of experienced professionals to handle the process without any damage or stress.
Luxury Movers in Buckhead, GA
At Estate Property Movers, we understand that no such thing as a one-size-fits-all move exists. So we offer tailored luxury white-glove services to our clients in Buckhead. Our full-service movers follow a comprehensive process to ensure your satisfaction:
Assessment: Do you have any items that require special care? Maybe you prefer not to be home during the move. Our luxury movers will assess your needs and formulate a plan that works for you.
Packing and crating: We can pack and crate your items using industry-approved materials, taking care to protect even the most delicate items.
Transportation: We equip our white-glove moving team with a fleet of clean, well-maintained vehicles that can accommodate any size load. We also offer storage options if you need a place to keep your items while you make the transition.
Unpacking and placement: Once our full-service movers arrive at your new home or office in Buckhead, our team will unpack and place your items exactly where you want them.
We understand that the moving process can be overwhelming, so our luxury movers go the extra mile to ensure you're comfortable and settled in.
Full-Service Movers for Buckhead Relocations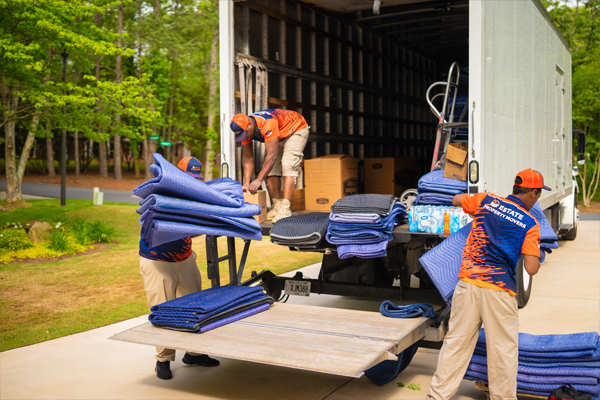 Buckhead is a vibrant and upscale area in the north Atlanta suburbs that offers a unique blend of history, culture, and amenities. The city's rich history dates back to 1838 when it first started as an agricultural community. Today, many know Buckhead for its lush parks and gardens, high-end shopping and dining options, and world-class cultural attractions.
The city is also home to some of the best schools in Georgia. Families will enjoy spending time at Chastain Park Amphitheatre or walking through Peachtree Hills Park.
If you're looking for a moving company that can provide a stress-free moving experience, Estate Property Movers is the team to call. Our luxury movers will work with you to create a custom plan that meets your needs and budget. Contact us today to start planning your move to Buckhead.