Full-Service Luxury Movers in Marietta, GA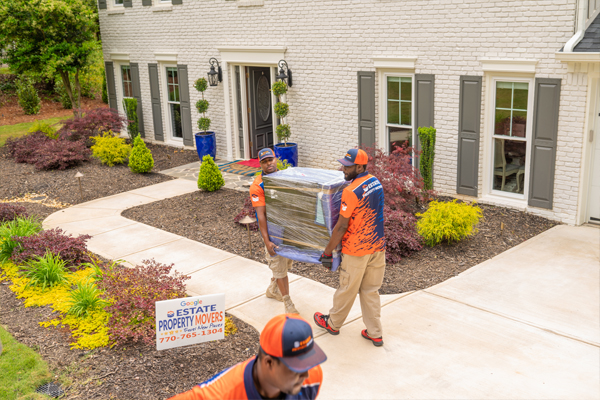 Moving can be disruptive, expensive, and time-consuming. However, you can relieve some stress by hiring Estate Property Movers, one of the most reputable full-service luxury movers in Marietta, GA.
We have over 15 years of experience offering white glove moving services with 100% customer satisfaction. As a full–service moving company, we take care of everything, from packing and loading to unloading and unpacking. You can relax and let us handle the heavy lifting for you.
Whether you want residential or commercial moving services, our team goes above and beyond to provide an exceptional moving experience.
So, check out our services if you want to make your next move as hassle-free as possible.
Commercial Moving Services in Marietta
If you need a reliable commercial mover in Marietta, look no further than Estate Property Movers. We have helped small and large businesses in Marietta with their commercial moving needs since 2005. Therefore, we have the experience necessary to do the job right the first time, with complete satisfaction.
We strive to make your move or relocation as cost-effective as possible and ensure minimal disruption to your business. Our certified and experienced movers will ease the stress on your employees. We will pack your entire office or business premises for you, allowing your employees to focus on their jobs.
You also won't have to worry about your sensitive information, such as confidential company data, staff records, and customer information. We have helped numerous companies in Marietta to move their property while upholding the utmost confidentiality.
No matter what your business wants to move, you can count on us for high-quality and efficient service at a competitive price.
Full-service Movers in Marietta, Georgia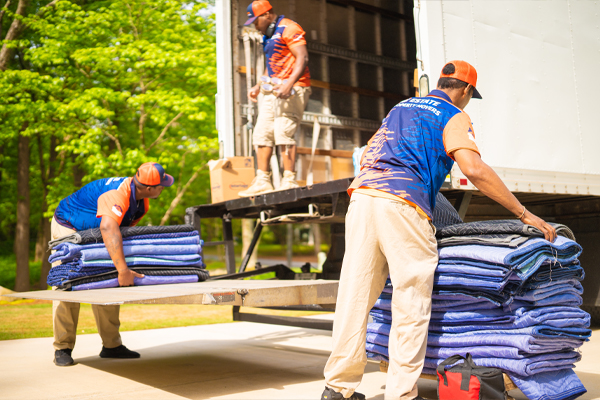 Marietta is in northern Georgia and is the county seat of Cobb County, Georgia. The city is home to about 60,972 residents as of the 2020 census and is the Atlanta metropolitan area's fourth-largest principal city. It is rich in history and culture, especially from Georgia's antebellum and Civil War eras.
If you are in the Marietta area and are planning to move, Estate Property Movers is the go-to moving company. As full-service luxury movers, we strive to deliver the most reliable moving services at the most affordable prices.
Contact us today to learn more about our services and get a free quote for a commercial or residential move in Marietta and the surrounding areas.