Relocation Services in Marietta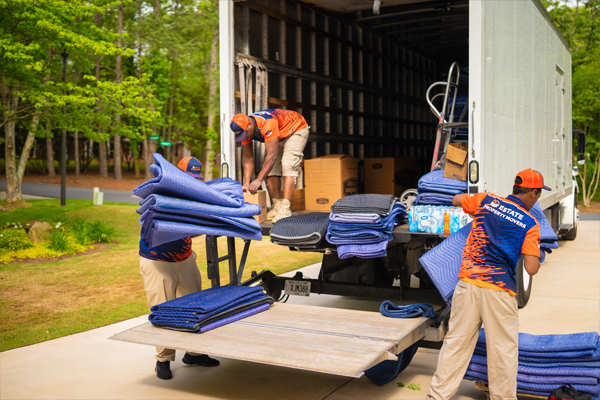 Are you looking for relocation services? You've just stumbled upon the best moving company Marietta has to offer. When it comes to top-quality moving and storage services, no one compares to our moving professionals at Estate Property Movers. We can customize our services to meet your exact needs.
Whether you need local movers for residential moving services across the street or want to relocate your office several miles down the road, we have everything you need for a trouble-free, short or long-distance haul. Each member of our team understands all aspects of relocation.
Our customers love our quality service, transparent communication, and personalized approach to moving services. We have streamlined our relocation processes to provide the best moving experience for all our customers.
Local Movers and Nationwide Movers in Marietta, GA
When you hire a moving company, you want to work with experts you can trust. Many local and nationwide movers simply take your possessions from one point to another, and that's it. We offer tailored moving solutions to meet your needs and budget.
Our white glove service, for example, offers a comprehensive solution to your moving needs for a luxury moving experience. We can handle everything from supplying packing supplies to unpacking and helping you set up your new home or office. Let us do the heavy lifting so you can focus on more critical issues.
If you have ancient artifacts, designer furniture, or other luxury items that need specialized care during packing and transit, consider our white glove service. Contact us to learn more about our relocation services and ask about the benefits of our white glove service.
Residential and Office Movers in Marietta, GA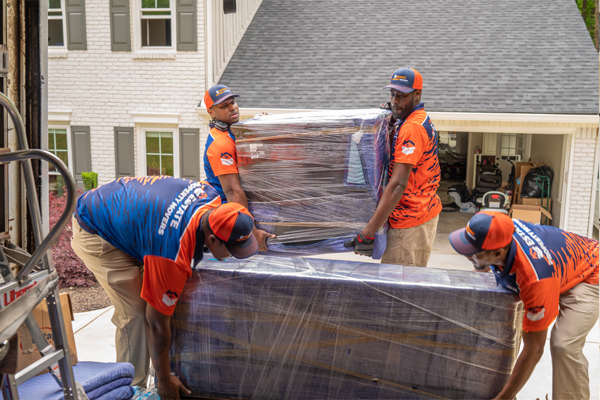 Are you looking for local movers or office movers in charming, wooded Marietta? Marietta, GA, is one of Atlanta's largest suburbs, with 60,972 residents calling it home as of the 2020 census. Located 15 miles northwest of Atlanta, this full-service municipality boasts a fascinating history, modern quality of life, and a sense of community.
Marietta's old downtown streets, beautiful homes, solid schools, thousands of acres of parks, and plenty of lively shops and restaurants attract all kinds of people. Between the great outdoors, exquisite shopping, and other attractions, there's no shortage of things to do in Marietta.
Estate Property Movers is your one-stop shop for all your relocation services in Marietta, GA, and the surrounding areas. Contact us for a free quote to address your moving and storage needs.